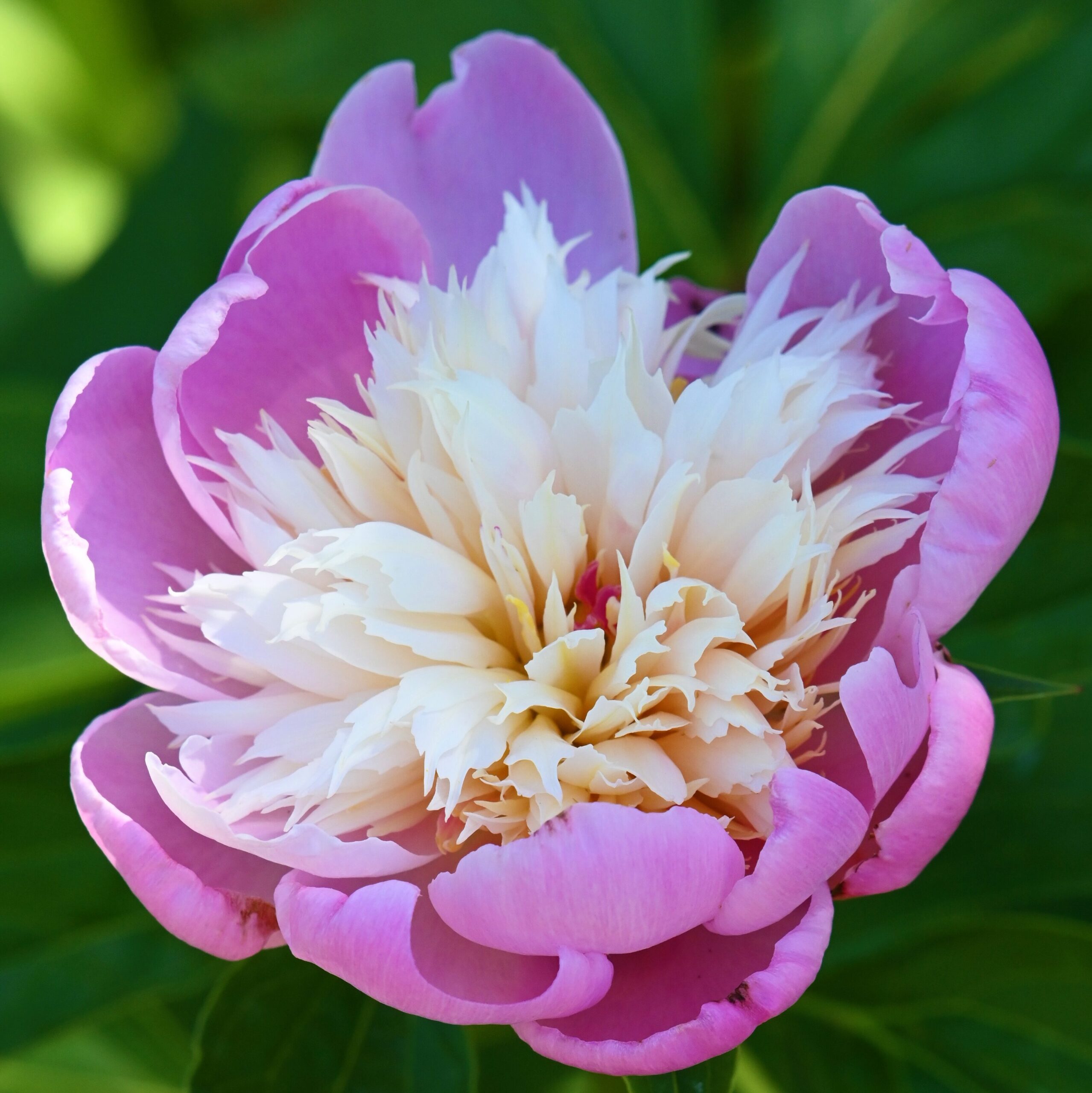 The Newton Public Library Foundation will host the 26th annual Newton & North Newton Garden Tour, Saturday, June 11, from 9 a.m. to noon, and Sunday, June 12, from 1 to 4 p.m.
Tickets – suggested donation $10 – are available at Newton Public Library, 720 N. Oak, or at the gardens during tour hours.
You can also buy tickets online. Online ticket-buyers will be added to a list at each tour stop, so you can arrive, give your name and pick up your tickets on the day of the tour.
The 2022 garden tour stops are the Midtown Arboretum and the homes of Ron and Patrice Flaming; Alice and Mark Goering; and Stacey Noordhoek and Marcia Friesen.
This year, tour proceeds will go to the Newton Public Library Foundation's Where Community Connects campaign for a new library building. The library foundation is an affiliate of Central Kansas Community Foundation.
Master gardeners will be stationed at each of the garden tour stops, ready to help visitors discover ideas for their own gardens, or simply appreciate the creativity of homeowners who have opened their spaces to the public.
On Saturday at 10:30 a.m., Katie Schmidt will give a walking tour of the Midtown Arboretum, sharing info about the various plants to be found there. On Sunday, the arboretum will host two local businesses. Renata Goossen's mobile nursery, Renata's Garden, will be parked at the arboretum, and Goossen will give horticultural talks. Kendra Burkey's Salted Creamery will be on hand selling ice cream.
Raffles
This year, Garden Tour organizers are conducting two raffles in support of the event.
Buy raffle tickets to win a new lawn mower, donated by Graber's Ace Hardware. Tickets are $5 apiece, or get five tickets for $20. The mower is on display at the hardware store, and tickets can be purchased there as well.
Buy raffle tickets to win $1,500 toward new home gutters, donated by Wiebe Home Improvement. Tickets are $50 apiece; no more than 50 tickets will be sold. Tickets can be purchased at Newton Public Library, or click here to buy online. Don't need guttering? If you win, you can donate your prize to Harvey County Habitat For Humanity and double your impact!
About the Gardens
Ron & Patrice Flaming, 307 Bluestem Street, North Newton
From Ron Flaming:
You know the old adage, "You can take the boy out of the farm, but can't take the farm out of the boy?" You will get a glimpse of this ole boy's farm in our backyard right here in North Newton.
When my wife, Patrice, and I moved to the area in 2013, we had the opportunity to develop our own landscaping from the bottom up. With the enlisted expert advice from Sharon Boese (horticulturist and former classmate), we designed a prairie-scape that is a tribute to the year round beauty of the plains.
Several limestone fence posts along a nature path add a quintessential Kansas accent to the prairie motif. At first glance of the backyard, visitors will catch sight of a rustic garden shed made of reclaimed lumber, tin roof and Osage Orange poles. The same Osage Orange creates a wooden-rail fence leading, to a charming arbor and bridge over the gravel dry creek.
Visitors will also notice, above the bushes, an old windmill covered with heirloom morning glories. Sprinkled along the edges of the prairie flowers and grasses are native Chokecherries, Red Buds, American Plums, Currants, Elderberries, Sumac etc.
It will come as no surprise that birds are welcome here. A gurgling water feature, feeders and a various birdhouses nestled around the scape create an environment perfect for birdwatching. Visitors may catch sight of other birds along the path. These ornamental birds made the journey from Zimbabwe during one of my trips and now share this sanctuary space with the nature of Kansas.
Although the nature prairie-scape is not the "low maintenance" project I had promised my wife it would be, it has become our beloved oasis. We hope all visitors experience the peace and joy we find in our backyard "farm."
Alice & Mark Goering, 1113 Lorna Lane, Newton
From Alice Goering:
About four years ago, we decided that maintaining eight acres in the country and long drives to town was getting to be too much. We started the search for a suitable home in Newton. When Robin Metzler sent photos of our current home on Lorna Lane, I didn't even look too hard at the house; the garden sold me!
Many friends commented about how we were supposed to be moving to a "less work" yard. My response was, "But it's flowers now instead of a big vegetable garden, much more fun!"
After moving, we soon discovered our challenges with this yard. Unfortunately, there were many areas that were "jungles" of vines and bushes, with many of the same type of bushes. I soon came to recognize a Rose of Sharon sprout.
We started working on "Taming the Jungle." Our goal was more diversity and lower maintenance. Still working on that low maintenance, but diversity has happened. With a plan created by a wonderful landscaper from Tree Top Nursery who "got" what I was striving to do, the transformation began.
The dilapidated gazebo and the wisteria that had been holding it up had to go, unfortunately. Shrubs and trees of different varieties were added, and a small grassy area appeared. Now, visiting family can play croquet in the back yard!
As we enjoy al fresco dining and generally spending time outdoors, sitting and dining areas were incorporated, and we created a new home for my hammock. A mural painted by Constance Gehring and purchased from a Newton Murals fundraiser has added special interest to the shed wall, and enjoyment in all seasons.
We continue to marvel at the Japanese maples, especially the lovely one outside of the kitchen window. The gardens continue to provide surprises. There are many species of bulbs and plants that have to be Googled to identify.
As I sit here sipping coffee on my patio, enjoying the beauty of the garden, I accept that it may not be the "less work" that we professed to want, but it has been worth every drop of sweat and every aching muscle.
Midtown Arboretum, 100 W. 8th Street, Newton
Midtown Arboretum was established in 1977 as a memorial park and botanical garden at 8th and Main in downtown Newton. The current landscaping plan for Midtown Arboretum calls for more than 140 varieties of trees, shrubs and plants, along with irrigation, two plazas, a walking path, benches and lighting.
Newton is fortunate to have such a beautiful, public green space right in downtown. The arboretum is the perfect quiet spot to read a book, practice some yoga, enjoy a family picnic, or just stroll among the trees. Although it is located near a private housing complex, the park is owned by the city and open for public use. The park can accommodate many types of community events.
Stacey Noordhoek & Marcia Friesen, 2305 Rosewood, North Newton
In 2015, Marcia Friesen and Stacey Noordhoek hosted the Garden Tour in a sunny yard at their newer home in Campus Woods Edition. Following that fun experience, they decided they wanted to host the tour again. This time though, it's in the yard of a home they purchased in 2019. This older home is nestled in a more established neighborhood of North Newton. And the space is very different from their first yard.
The previous owners of the property embraced a more naturalistic approach, using plants that spread and created a more unstructured look. Marcia and Stacey's vision was for more planned flower beds, along with areas of fescue. While they hoped to save some of the native and more hardy plants, it quickly became apparent that they were going to need to clear out the yard and start with a clean slate.
This predominantly shady yard is a unique adventure for these two. They used tumbled rock to define specific beds for plants. They designed a stone path that encircles not only the house, but has shorter paths to the garden shed, small barn, and a potting bench. Areas of vinca (periwinkle) blend with coral bells, yarrow, and lilies. In the backyard, hostas encircle trees and line the wrought-iron fence. While they like to use perennials, Marcia and Stacey accent with annuals like begonias, impatiens, and coleus.
A tour of this space includes items reminiscent of the past, as well as whimsical surprises tucked into spaces.
"We hope that visitors to our space feel welcome and find peace and calmness amidst the hectic and uncertain pace of life."
Sponsors
The Newton Public Library Foundation thanks the following sponsors who have generously supported the 2022 Newton & North Newton Garden Tour.
Rainbow Sponsors: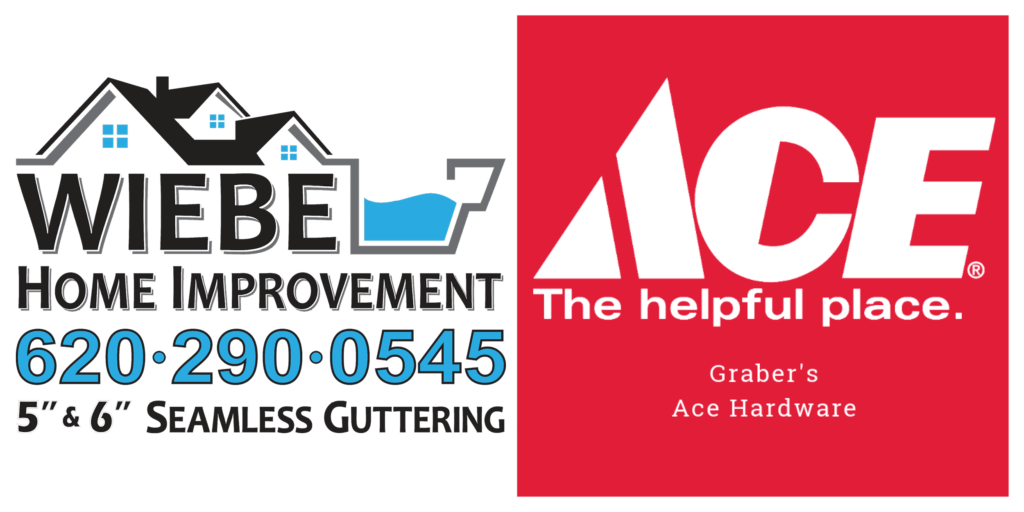 Bloom Sponsors: Carriage Factory Art Gallery, Concrete Vaults Inc., and INTRUST Bank.
Blossom Sponsors: Adrian & Pankratz, American Family Insurance – Kenneth Hall, NAT Development LLC – Bob & Donna Nattier, Petersen Funeral Home, Pomeroy Group LLC, Stutzman's Greenhouse, and Union State Bank.
Bud Sponsors: Boston Insurance, Copies & More, and Flowers by Ruzen.