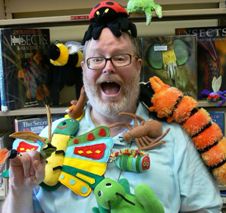 The Library is the ultimate "Fun Stuff". Play on the computers, check out a book or movie, play games, get out the toys, come to the Library's programs. Read some TumbleBooks!
Fun on the web:
Berenstain Bears bring you lots of fun things to do from Bear Country.
Best Read Aloud Picture Books, compiled by MSU Moorehead.
Book Adventure is a FREE reading motivation program for children in grades K-8,created and maintained by Sylvan Learning.
Captain Underpants is Dav Pilkey's Extra-Crunchy Website-o-Fun!
Curious George has games and activities featuring everyone's favorite monkey.
CyberChase is Games Central, from PBS.
FactMonster has lots of games and quizzes.
Funology the science of fun.
Great Websites for Kids from the American Library Association.
Harry Potter invites muggles to visit Hogwarts or Hogsmeade.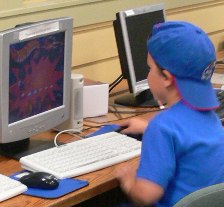 Hot Wheels cars, cars, and more cars.
I Spy games, riddles, and fun.
Jay Jay the Jet Plane and friends with flying fun.
Kerpoof brings creative discoveries from the Disney company.
Lego blocks site for fun and discovery.
Magic School Bus travels through exciting experiences.
Make Beliefs Comix create your own comic strip.
PBS Kids Barney, Arthur and more.
RIF Reading Planet stars reading fun and games.
Rosemary Wells stories, videos, games and more.
Sesame Street characters share their good times.
Seussville playground is here.
Slime Kids School LIbrary MEdia KIDS book reviews, games, and more.
Story Blocks early literacy fun for babies, toddlers and preschoolers from the Colorado State Library.
Storybird build your own storybook or create one with friends.
StoryCove folktales from around the world, enjoy movies and activities.
StoryPlace stories and activities from the Public Library of Charlotte & Mecklenburg County.
Thomas the Tank Engine and friends share videos, games, and activities.
Totlol videos, screened for children
VeggiTales entertain with big idea fun.