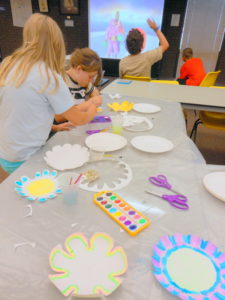 Teen gaming, crafts, MasterBuilders Lego® programs, Teen Screen movies, book discussions, special Saturday and school break activities, and Summer Reading fun! It's all FREE, of course.
GameZone!
Laptops (bring Newton Public Library cards to use), Yu-Gi-Oh, board games, card games, snacks, Wii™, Xbox 360 Kinect™,  hanging out with friends…
Mondays (usually there are crafts!), 4-5:30 pm
Thursdays when there's not YLinK, 6-8 pm
YLinK (Youth Leaders in Kansas)
Lead, advocate, make a difference! The goal of YLinK is to improve life for ages 12-18 with mental health issues living in our community. Bring an adult ally.
Thursdays (usually the first and third), 7 pm
MasterBuilders Lego®
Create with Lego® blocks. Master the challenge builds.
Wednesdays, 3:30-5 pm
Watch "Getting Comfy," a Bibliobind by Teen Video Group:
And here's another Bibliobind, "Too Many Fines":
Fan us on Facebook! There are some great photos of fun times at the Library!