Teen gaming, Teen Screen movies, book discussion, special activities over school breaks, and Summer Reading fun!
Summer Reading 2015
Unmask! Sign up today to track your summer reading progress, participate in programs including gaming, crafts, movies, parties and more!
GameZone!
Laptops (bring Library cards to use), Yu-Gi-Oh, board games, card games, snacks, Wii™, Xbox 360 Kinect™,  hanging out with friends…
Mondays (usually there are crafts!), 3:30-5:30 pm
Thursdays, 6-8 pm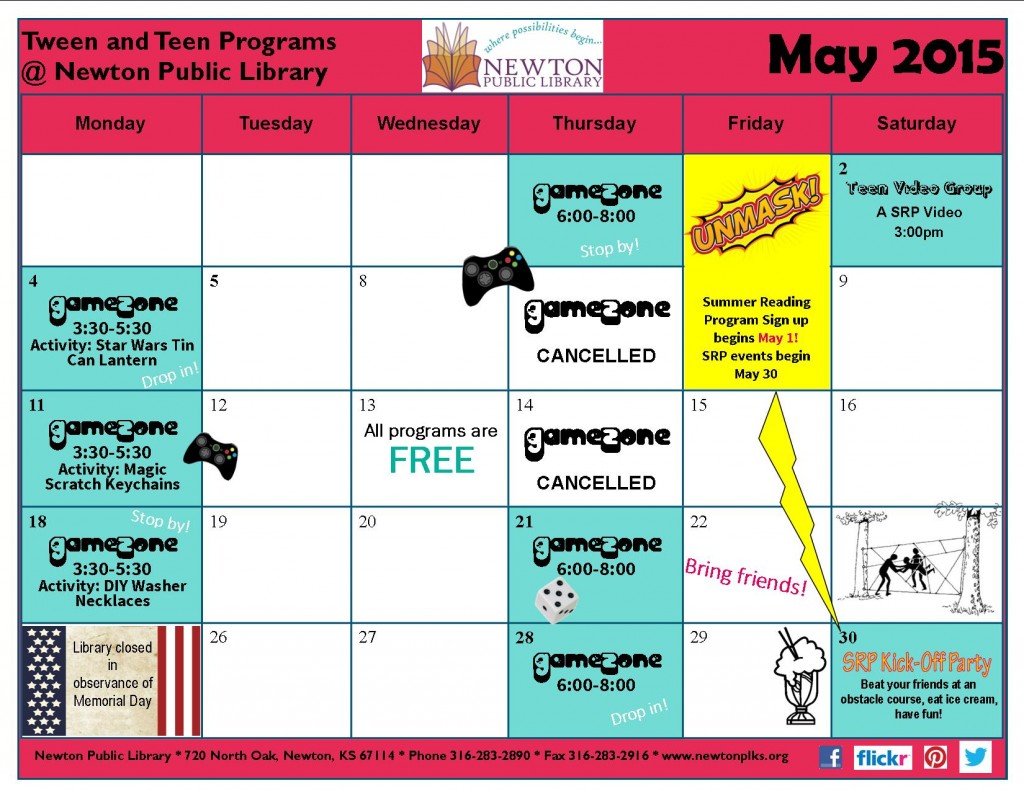 Watch "Getting Comfy," a Bibliobind by Teen Video Group: 
And here's another Bibliobind, "Too Many Fines":
Fan us on Facebook! There are some great photos of fun times at the Library!