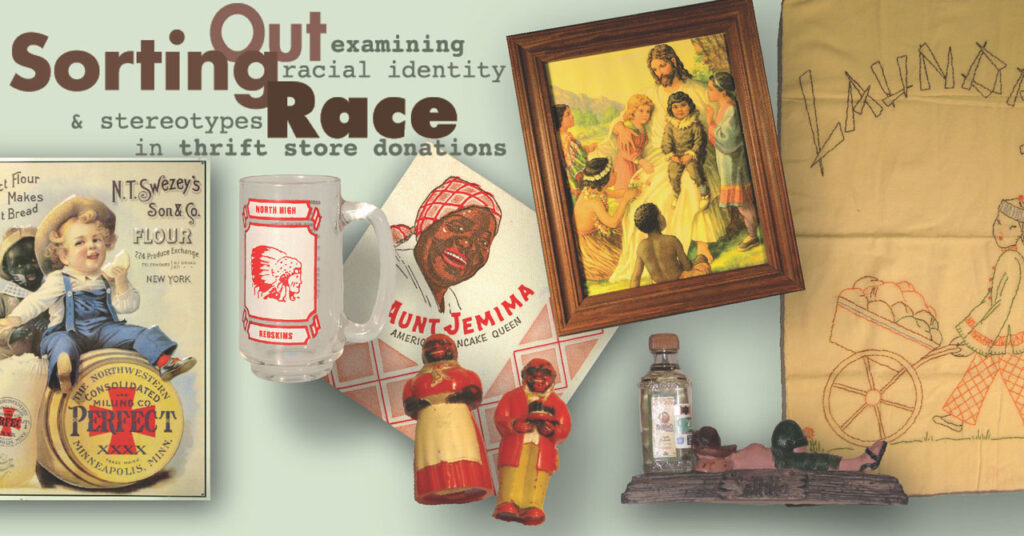 On Monday, Oct. 26, at 7 p.m., Newton Public Library and Kauffman Museum will host an online event: "Sorting Out Race: A Community Conversation."
The "Sorting Out Race" exhibit at Kauffman Museum in North Newton, Kansas, arose from the desire to divert artifacts from thrift stores to an exhibit that would generate healthy community dialogue about race. Tour the exhibit virtually, then join us as we continue the conversation online!
Sign up to attend on Zoom. The conversation will also be broadcasted live on the Newton Public Library Facebook page.
These presenters will share their thoughts about items in the exhibit:
• Sheryl Wilson, Executive Director, Kansas Institute of Peace and Conflict Resolution
• Leia Lawrence, former manager, Newton Et Cetera Shop
• Ray Olais, local historian and retired Newton High School art teacher