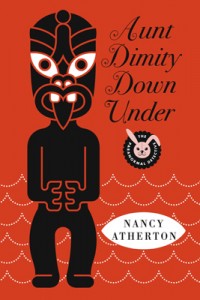 The original supernatural sleuth is back in the latest cozy Aunt Dimity mystery.
With the help of a charming Kiwi and the otherworldly guidance of Aunt Dimity, Lori goes Down Under to search for the mysterious Aubrey, a wicked scoundrel who was banished from his family long ago. A web of secrets unravels that has haunted the Pym family for generations.
Check here for availability.