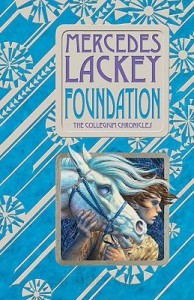 Valdemar: Collegium Chronicles, Book 1:
In this chronicle of the early history of Valdemar, Mercedes Lackey's bestselling world, a thirteenyear- old orphan named Magpie escapes a life of slavery in the gem mines when he is chosen by one of the magical Companion horses of Valdemar to be trained as a Herald. Thrust into the center of a legend in the making, Magpie discovers talents he never knew he had—and witnesses the founding of the great Heralds' Collegium.
Check here for availability.