By Dan Eells, deells@newtonplks.org
For weekend watches this week, I'll be jumping into the documentary category on Hoopla. Hoopla has 2,675 different documentaries just in the movies category. I went overboard trying to find some gems for you to watch.
(Hoopla is available free with your library card. Don't have a library card? You can sign up via email or Facebook message.)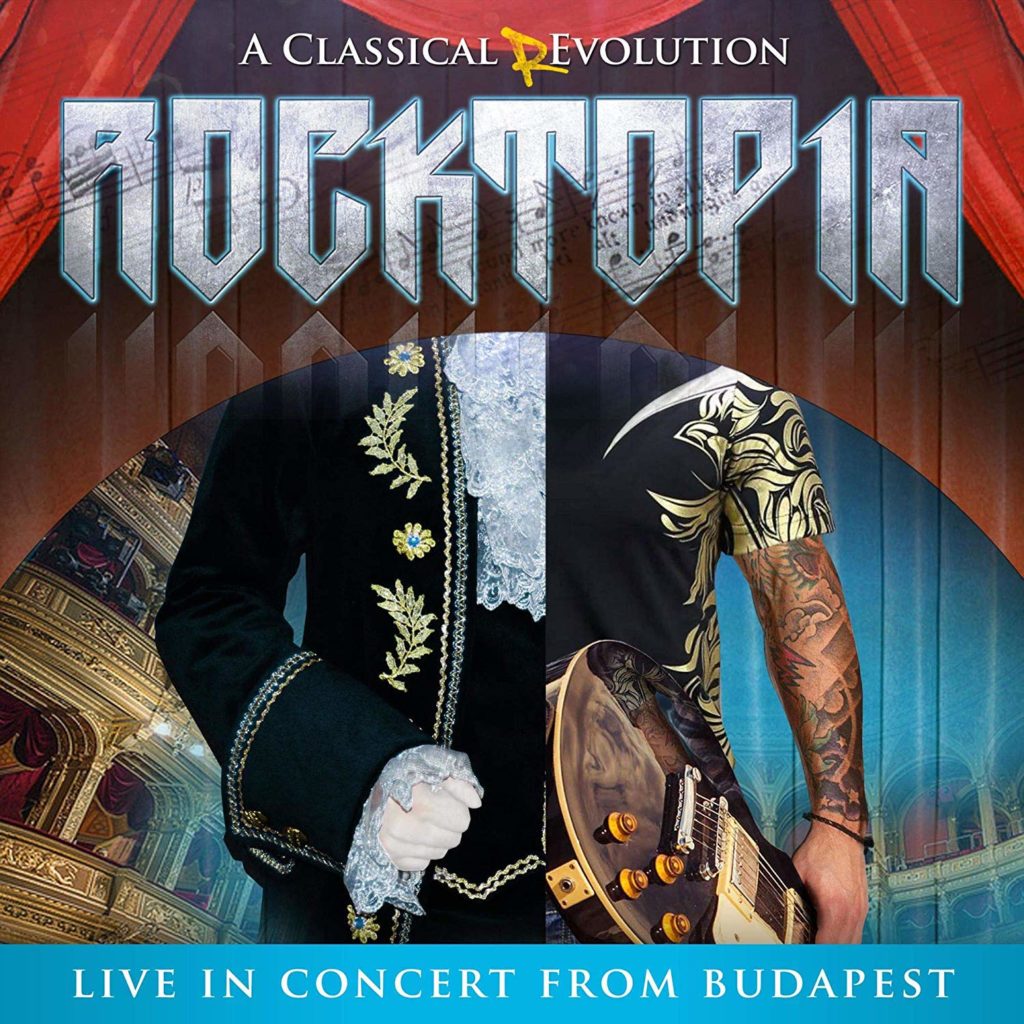 Rocktopia: A Classical Revolution – Live From Budapest (2016) (NR)
From Hoopla: This enthralling live concert celebrates a unique fusion of classical music, classic rock, and opera, with original arrangements drawing from Elton John, Mozart, Journey, Strauss, Aerosmith, Heart, Beethoven, Pink Floyd, Copland, and The Who, and many more, telling the universal story of the human condition in the way that only music that has touched the hearts of multiple generations can.
Dan's Thoughts: This just looks awesome!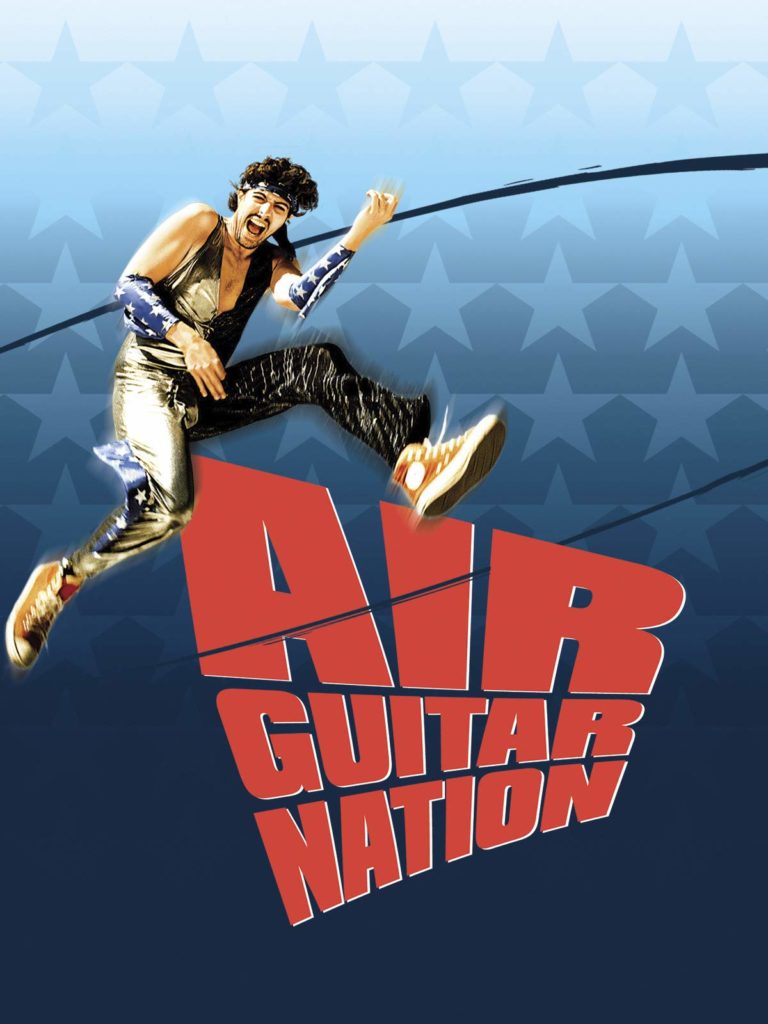 Air Guitar Nation (2006) (R)
From Hoopla: A battle of naked ambition played out on the national and, ultimately, world stage, Air Guitar Nation chronicles the birth of the U.S. Air Guitar Championships as legions of aspiring rock stars live out their dreams on a quest to become the world champion in a strange world where musical ability plays second fiddle to virtual virtuosity.
Dan's Thoughts: This documentary is as crazy as it sounds. It's really interesting and worth the watch.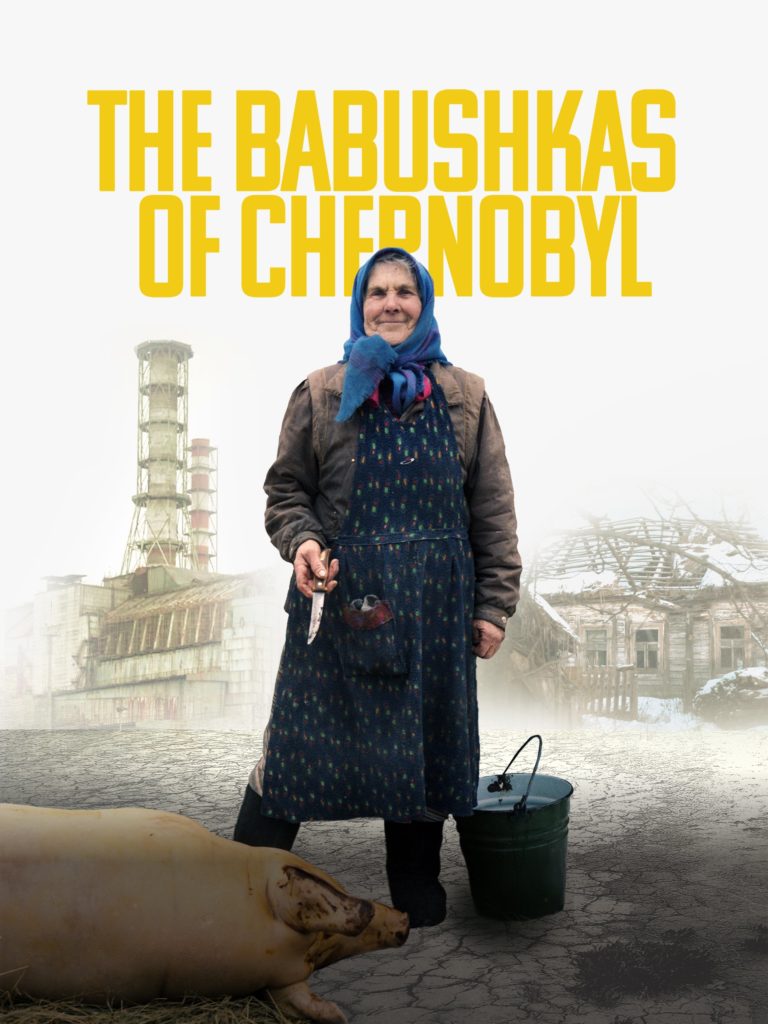 The Babushkas of Chernobyl (2015) (NR)
From Hoopla: In the Chernobyl "Dead Zone" or "Exclusion Zone," the film's central characters – Hanna Zavorotnya (80), Valentyna Ivanivna (72), and Maria Shovkuta (85) – are the last survivors of a community of "self settlers" who refused to leave their ancestral homes after the Chernobyl nuclear disaster in 1986. "Shoot me and dig the grave," Hanna told a soldier who tried to evacuate her, "otherwise I'm staying." She'd survived Stalin's famines and Nazi atrocities on her motherland – she wasn't going to flee an "invisible enemy." Over the course of a year, the film follows the women's journeys, and those of visitors, including: the chief of an environmental testing team, a postal worker making her rounds, a 23-year-old female Chernobyl official, a science journalist, and a group of toxic thrill-seekers called "Stalkers" who break into the Zone illegally for radiation thrills. The film captures extraordinary locations and moments, from radiation spikes just feet from "the sarcophagus" of nuclear reactor No. 4, to the Zone's sole remaining religious ceremony – Easter midnight mass in the decrepit Chernobyl church. The film's characters and observational style reveal seemingly conflicting layers of a complicated story: Chernobyl is the ancestral home of a community with deep and old roots – but the contaminants will survive far longer than the region's culture; the Zone is toxic, yet full of life; the story is steeped in a patriarchal post-Soviet environment, yet is rife with powerful "grandmothers." How do all of these realities live together? This portrait of a community tells a remarkable tale about the pull of home, the healing power of shaping one's own destiny and the subjective nature of risk.
Dan's Thoughts: This one has been on my to-watch list since I saw it a couple of weeks ago.
Mister Rogers: It's You I Like (2018) (NR)
From Hoopla: Mister Rogers: It's You I Like pays tribute to Fred Rogers and the nearly 900 episodes of the children's television program. Hosted by award-winning actor Michael Keaton, enjoy memorable segments, archival performances, and lots more!
Dan's Thoughts: Mister Rogers is great, and this documentary is such fun.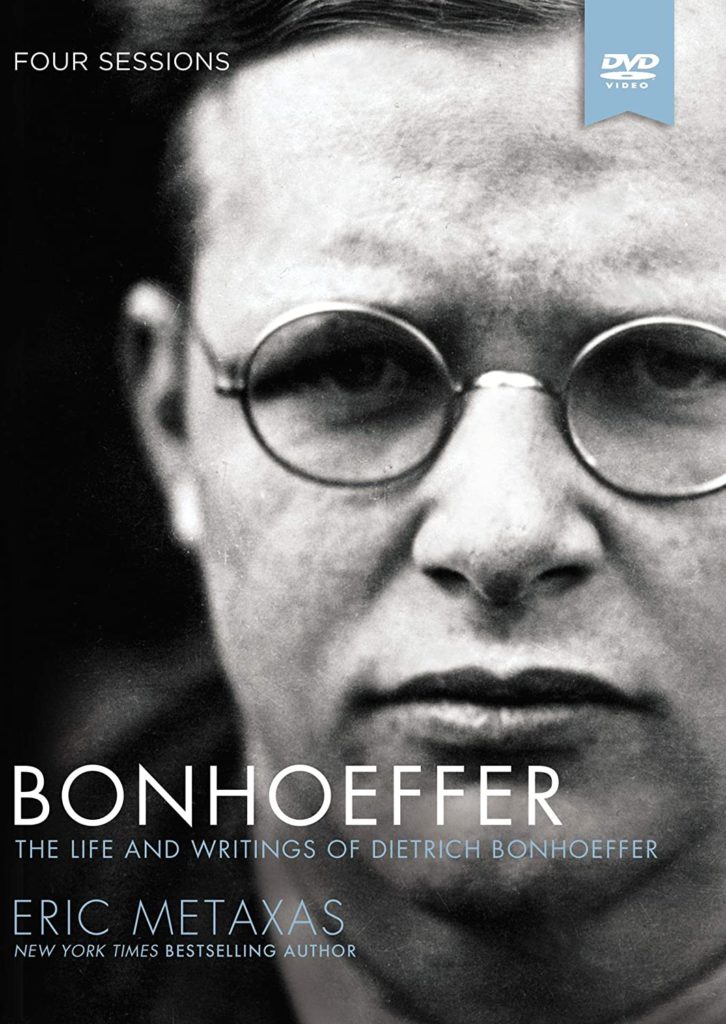 Bonhoeffer (2003) (NR)
From Hoopla: Why did the German Church embrace Adolf Hitler and the Nazi Party? And what was a good German, a deeply religious and spiritual man, to do about it? Dietrich Bonhoeffer was a young German theologian who offered one of the first clear voices of resistance to Adolf Hitler. Bonhoeffer openly challenged his church to stand with the Jews in their time of greatest need. And he eventually joined to plots to kill Hitler. Extensive research in the US and Europe brings to life this amazing story of moral courage. Extraordinary archival footage is interwoven with interviews with friends, family students of Bonhoeffer, leading historians and theologians. The words of Bonhoeffer are read by actor Klaus Maria Brandauer.
Dan's Thoughts: I have read some about Bonhoeffer, and when I saw this documentary I thought it would be a good watch.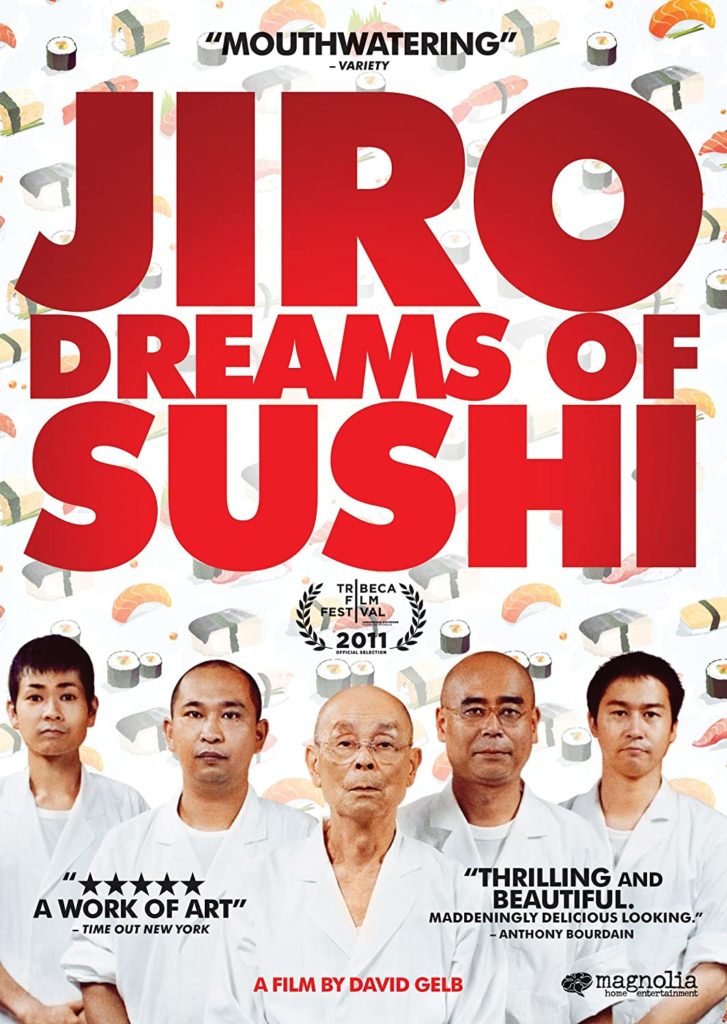 Jiro Dreams Of Sushi (2012) (PG)
From Hoopla: Jiro Dreams of Sushi is the story of 85-year-old Jiro Ono, considered by many to be the world's greatest sushi chef. He is the proprietor of Sukiyabashi Jiro, a 10-seat, sushi-only restaurant inauspiciously located in a Tokyo subway station. Despite its humble appearances, it is the first restaurant of its kind to be awarded a prestigious three-star Michelin Guide rating, and sushi lovers from around the globe make repeated pilgrimage, calling months in advance and shelling out top dollar for a coveted seat at Jiro's sushi bar.
Dan's Thoughts: I love this documentary. I have seen it a couple of times and it is worth the time. Warning: It will make you want to eat all the sushi.
Sam's Additional Thoughts: I agree with Dan: Who would've thought slo-mo videos of sushi could be so captivating? It's also an interesting portrait of a culture where the values of individuality and family legacy are given different weights, and of how that plays out within Jiro's family.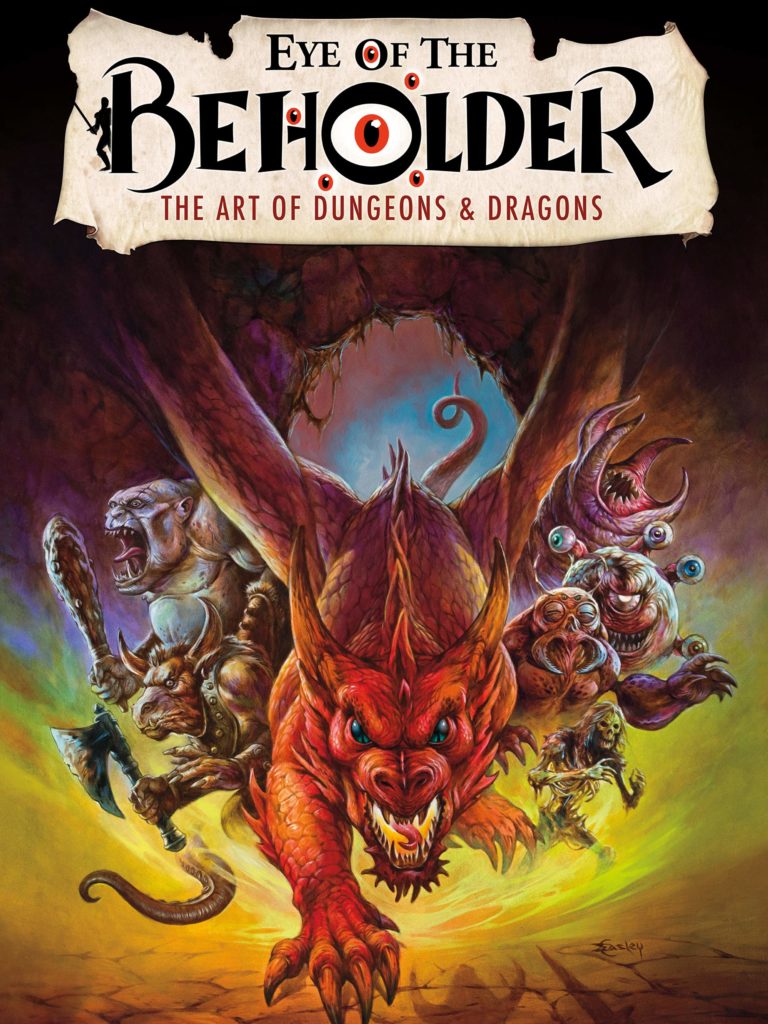 Eye of the Beholder (2019) (NR)
From Hoopla: Eye of the Beholder: The Art of Dungeons & Dragons is an exciting new documentary that explores the history, influence, and stories behind the artwork that helped create the world's most popular role-playing game. The movie profiles D&D artists – both past and present and also features former company insiders, game designers, authors, and fans.
Dan's Thoughts: I love Dungeons and Dragons. The artwork has always been important to the game and me. The Monster Manual art has always been my favorite.