By Sam Jack, sjack@newtonplks.org
We're still waiting to find out which books will win this year's William Allen White Children's Book Awards, but you can start reading next year's selections!
Kansas children who read at least two books on one of the 2020-2021 master lists will be eligible to vote for their favorite. Below are the lists, as chosen by the award committee. Click on the links to find the books in the Sunflower eLibrary, where you can borrow them digitally with your library card.
(Have questions or need help getting set up for digital borrowing? Email library@newtonplks.org.)
Grades 3 to 5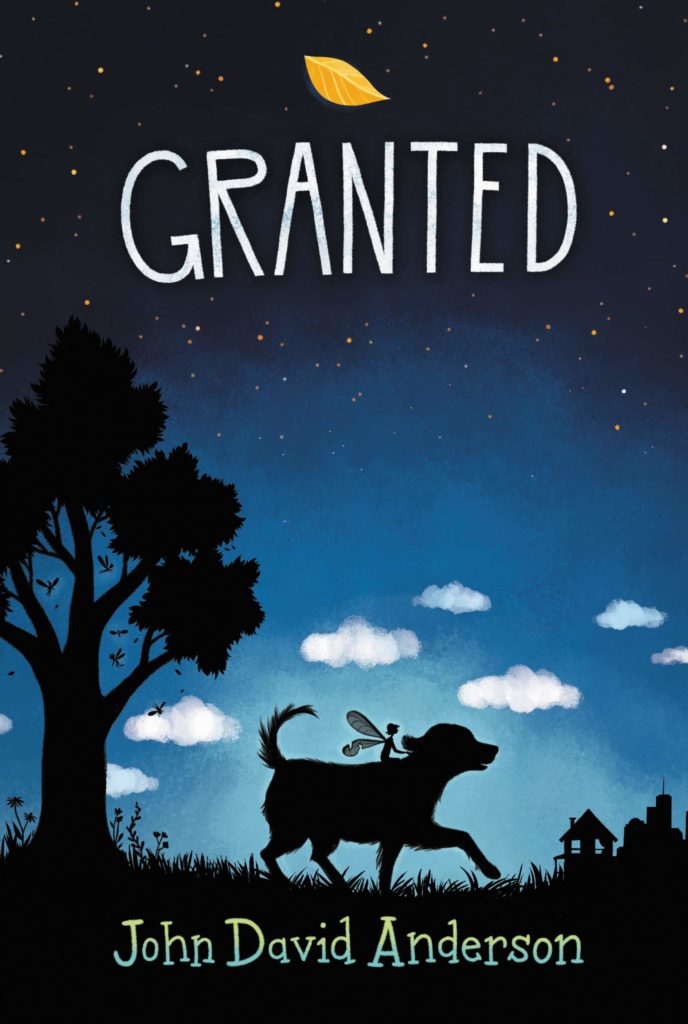 Anderson, John David. Granted. In a magical land called the Haven lives a young fairy named Ophelia Delphinium Fidgets. Ophela is no ordinary fairy—she is a Granter: one of the select fairies whose job it is to venture out into the world and grant the wishes of unsuspecting humans every day.
Arden, Katherine. Small Spaces. After suffering a tragic loss, eleven-year-old Ollie only finds solace in books. So when she happens upon a crazed woman at the river threatening to throw a book into the water, Ollie doesn't think—she just acts, stealing the book and running away.
Latham, Irene and Charles Waters. Can I Touch Your Hair? Poems of Race, Mistakes, and Friendships. How can Irene and Charles work together on their fifth grade poetry project? They don't know each other . . . and they're not sure they want to. Irene Latham, who is white, and Charles Waters, who is black, use this fictional setup to delve into different experiences of race in a relatable way, exploring such topics as hair, hobbies, and family dinners.
Magoon, Kekla. The Season of Styx Malone. Brothers Caleb and Bobby Gene meet new neighbor Styx Malone. Styx is sixteen and oozes cool. Styx promises the brothers that together, the three of them can pull off the Great Escalator Trade—exchanging one small thing for something better until they achieve their wildest dream.
Mass, Wendy and Rebecca Stead. Bob. It's been five years since Livy and her family have visited Livy's grandmother in Australia. Now that she's back, Livy has the feeling she's forgotten something really, really important about Gran's house.
Nobleman, Marc Tyler. Thirty Minutes Over Oregon: A Japanese Pilot's World War II Story. The devastating attack on Pearl Harbor, Hawaii, drew the United States into World War II in 1941. But few are aware that several months later, the Japanese pilot Nobuo Fujita dropped bombs in the woods outside a small town in coastal Oregon. This is the story of those bombings, and what came after, when Fujita returned to Oregon twenty years later, this time to apologize.
Oppel, Kenneth. Inkling. Inkling begins life in Mr. Rylance's sketchbook. But one night the ink of his drawings runs together—and then leaps off the page! This small burst of creativity is about to change everything.
Rosenstock, Barb. Otis and Will Discover the Deep: The Record-Setting Dive of the Bathysphere. Dozens of things might go wrong. A tiny leak could shoot pressurized water straight through the men like bullets! A single spark could cause their oxygen tanks to explode! No one had ever dived lower than a few hundred feet…and come back. But Otis and Will were determined to become the first people to see what the deep ocean looks like.
Stone, Tanya Lee. Pass Go and Collect $200: The Real Story of How Monopoly Was Invented. In the late 1800s lived Lizzie Magie, a clever and charismatic woman with a strong sense of justice. Waves of urban migration drew Lizzie's attention to rising financial inequality. One day she had an idea: create a game that shows the unfairness of the landlord-tenant relationship. But game players seemed to have the most fun pretending to be wealthy landowners.
Yang, Kelly. Front Desk. Mia Tang lives in the Calivista Motel, where her parents are hiding immigrants in empty rooms. If the mean motel owner, Mr. Yao, finds out, her family will be doomed. It will take all of Mia's courage, kindness and hard work to get through this year.
Grades 6 to 8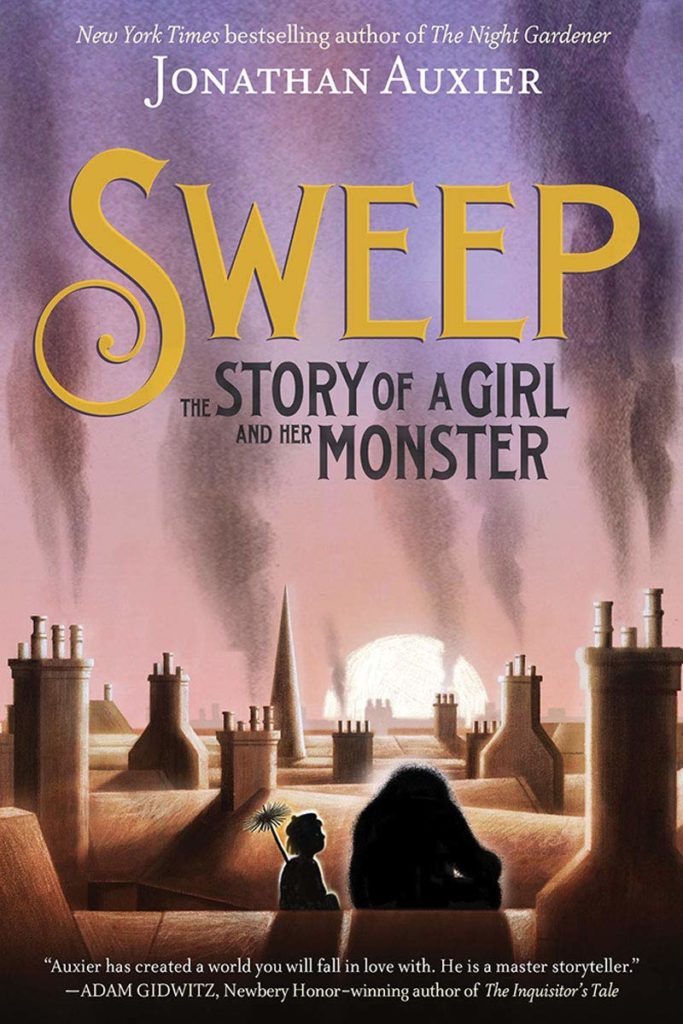 Auxier, Jonathan. Sweep: The Story of a Girl and Her Monster. Eleven-year-old Nan Sparrow is quite possibly the best chimney sweep who ever lived—and a girl. With her wits and will, she's managed to beat the deadly odds time and time again. But when Nan gets stuck in a deadly chimney fire, she fears her time has come.
Braden, Ann. The Benefits of Being an Octopus. Zoey thinks everything would be easier if she were an octopus: eight arms to do eight things at once. Incredible camouflage ability and steady, unblinking vision. Powerful protective defenses. Unfortunately, she's not totally invisible, and one of her teachers forces her to join the debate club.
Cartaya, Pablo. Marcus Vega Doesn't Speak Spanish. After a fight at school leaves Marcus facing suspension, Marcus's mom decides it's time for a change of environment. She takes Marcus and his younger brother to Puerto Rico to spend a week with relatives they don't remember or have never met. But Marcus can't focus knowing that his father—who walked out of their lives ten years ago—is somewhere on the island.
Hiranandani, Veera. The Night Diary. Half-Muslim, half-Hindu twelve-year-old Nisha doesn't know where she belongs, or what her country is anymore. But even if her country has been ripped apart, Nisha still believes in the possibility of putting herself back together.
Keller, Tae. The Science of Breakable Things. When Natalie's science teacher suggests that she enter an egg drop competition, Natalie thinks that this might be the perfect solution to all of her problems. There's prize money, and if she and her friends wins, then she can fly her botanist mother to see the miraculous Cobalt Blue Orchids—flowers that survive against impossible odds.
Marsh, Katherine. Nowhere Boy. Fourteen-year-old Ahmed fled a life of uncertainty and suffering in Aleppo, Syria, only to lose his father on the perilous journey to the shores of Europe. Now Ahmed's struggling to get by on his own, but with no one left to trust and nowhere to go, he's starting to lose hope. Then he meets Max, a 13-year-old American boy from Washington, D.C.
McAnulty, Stacy. The Miscalculations of Lightning Girl. Lucy Callahan was struck by lightning. She doesn't remember it, but it changed her life forever. The zap gave her genius-level math skills, and ever since, Lucy has been homeschooled. Now, at 12 years old, she's technically ready for college. She just has to pass 1 more test—middle school!
Medina, Meg. Merci Suárez Changes Gears. Thoughtful, strong-willed sixth-grader Merci Suárez navigates difficult changes with friends, family, and everyone in between.
Rhodes, Jewell Parker. Ghost Boys. Twelve-year-old Jerome is shot by a police officer who mistakes his toy gun for a real threat. As a ghost, he observes the devastation that's been unleashed on his family and community in the wake of what they see as an unjust and brutal killing.
Saeed, Aisha. Amal Unbound. A girl fights to regain her life and dreams after being forced into indentured servitude.
Sanchez, Anita. Itch!: Everything You Didn't Want to Know about What Makes You Scratch. Everybody gets itchy, and every kid will love this title that scratches the itch to know more and about the history, anatomy, botany, biology behind it.