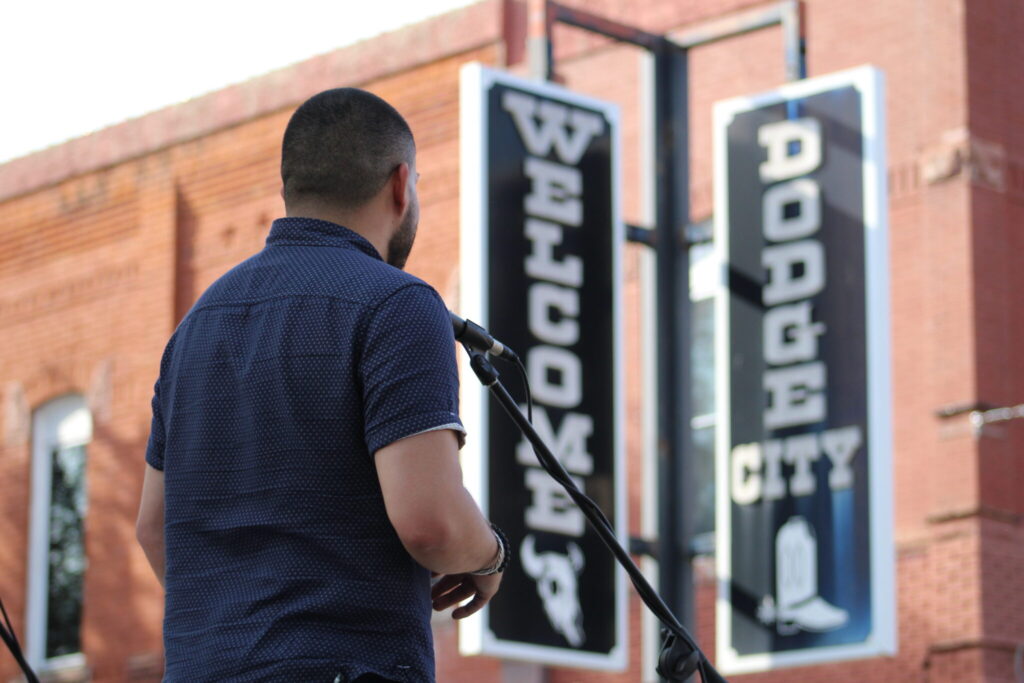 This guest column from Huascar Medina, Kansas Poet Laureate, first appeared in the Kansas Reflector.
The original Poem in Your Pocket Day happened 19 years ago, in New York City, during the month of April in 2002. The New York mayor at the time, Mike Bloomberg, initiated the program in partnership with the city's departments of cultural affairs and education. The Academy of American Poets took the initiative to all 50 states in 2008.
All you have to do to participate is select a poem and carry it with you physically or metaphorically. I like to think of it as a poem you carry in your deepest pocket: the heart. A poem that has gotten you from one moment to another. A poem that has carried you when you could only crawl. A poem that connected you to a part of yourself that you forgot about. A poem that continues to hold you accountable, that makes you aware of the time you are in or escaping. A poem that shines. A poem that transforms the ordinary into the extraordinary. A piece of laughter.
Since I've learned about Poem in Your Pocket Day, I've carried the same poem in my pocket: "I am Offering this Poem," by Jimmy Santiago Baca, from "Immigrants in Our Own Land and Selected Early Poems" (New Directions Publishing Corporation, 1990).
The first two lines are: "I am offering this poem to you,/since I have nothing else to give."
The Academy of American Poets established April as National Poetry Month in 1996. Now that it's over, I want to encourage everyone to keep a poem in their pocket every day.
Many of us had little to give as the pandemic pressed on. Poetry became a balm for our grief, anxiety, uncertainty and frustration.
I want to acknowledge the constant vigilance of poetry, the light that it has kept lit through the darkness, unyielding in any situation.
Generation after generation, poetry has kept watch, from Paul Laurence Dunbar's "Emancipation," to Langston Hughes' "I, Too," to Thomas Hardy's "Channel Firing," to Robert Wistrand's "Field Hospital," to Marvin Bell's "What Songs The Soldiers Sang," to Audre Lorde's "Power," to Toni Morrison's "The Dead of September 11," to Jericho Brown's "The Tradition," to Li-Young Lee's "Immigrant Blues" and any poet's pandemic poem.
I don't know a poet who didn't write a pandemic poem.
Poetry has been with us through it all. Poetry remains accessible and available to anyone in need of a word or phrase to get them through the worst or in celebration of the best. Poetry's ability to capture and express all emotions is its strength — it creates a universality in our human experience.
There is a poem out there for everyone, reminding us, we are not alone — poets write affirmations.
I hope we remember the role poetry has played throughout the last year. How it offered a light during some of the darkest moments in our lifetimes. I hope we carry poetry in our hearts beyond April.
As venues open up across the state and poets begin to read at live events, I hope you attend an open mic, book launch, slam or reading and continue to engage with poetry. Good emerges amongst the bad. Poetry rose to the occasion. May it continue to be elevated in Kansas. May you be present as it rises into the air.