A Paper Bunny Treat Box – upcycling old books!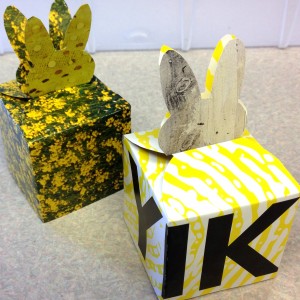 For our Easter Papercrafts class, we made bunny treat boxes from books that were headed for the recycle bin.
To begin, here is the pattern: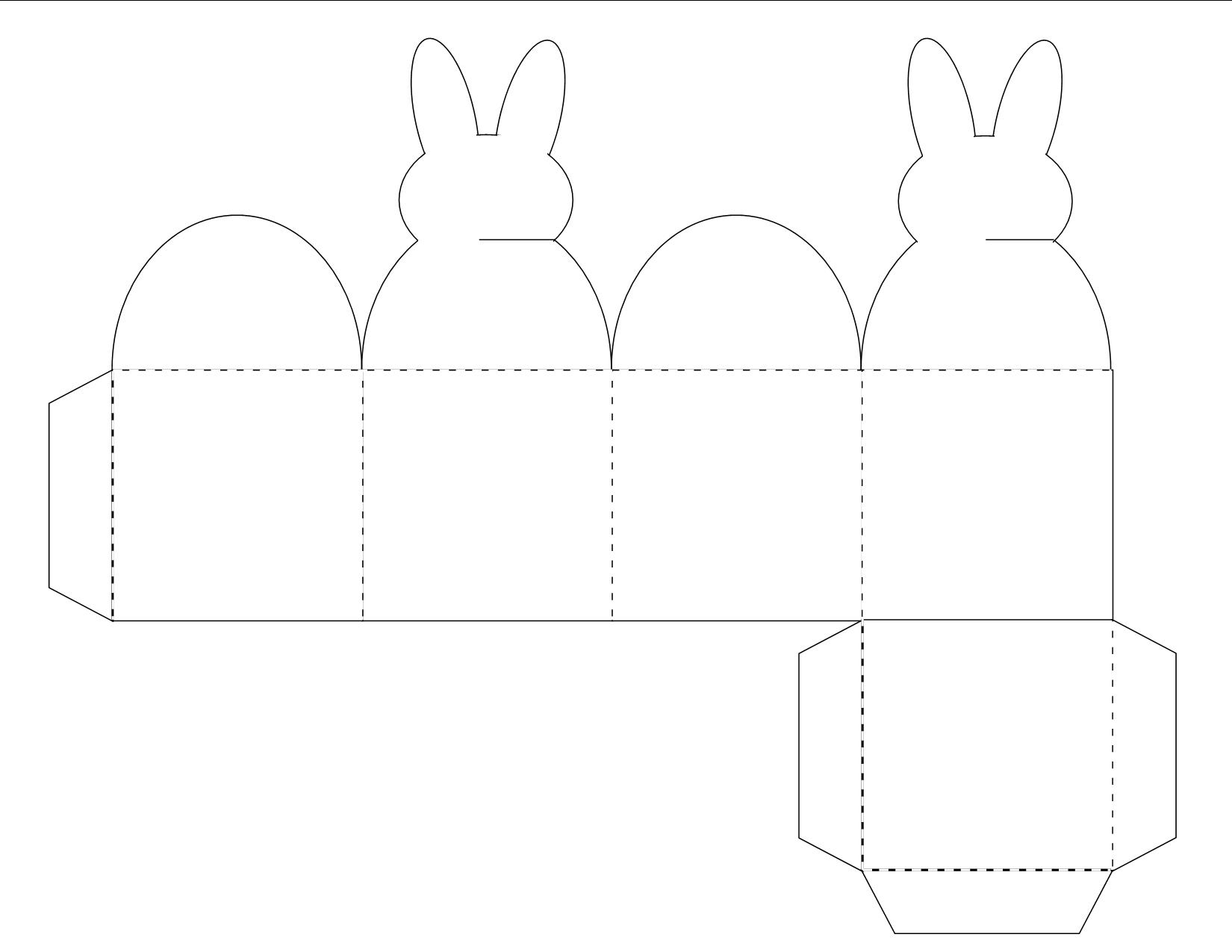 And here is the pdf of the pattern: Bunny Treat Box
We chose our page from a book and printed out our pattern. A consideration in choosing a book page – when the treat box is completed, the bunny heads will show both sides of the page. (See below – in the example the bunny's head is grey and orange!) Then we cut out the pattern and laid it, as we desired, on our page, and then cut it out.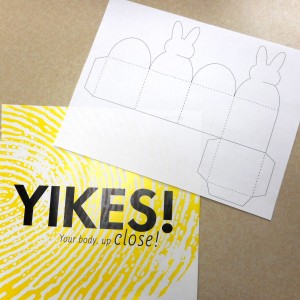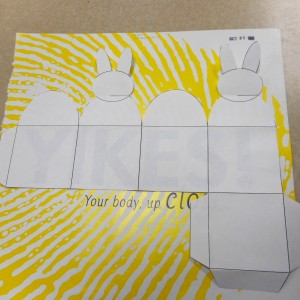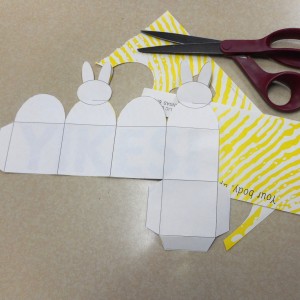 Once the pattern was cut out, we folded all the sides and flaps toward the center.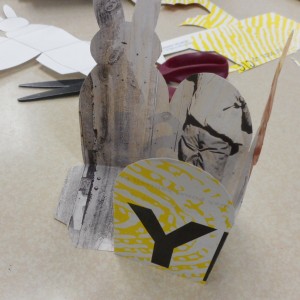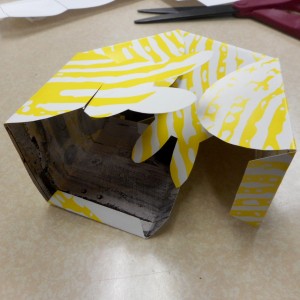 We taped or glued the flaps to the inside of the box. We folded the heads toward the outside of the box, along the cut line at the bottom of each head.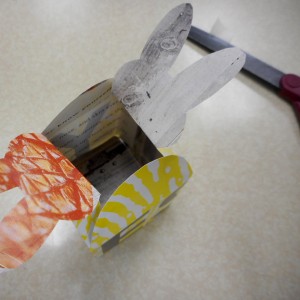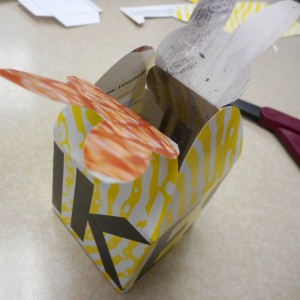 We slid the two bunny heads together, using the slots we had cut.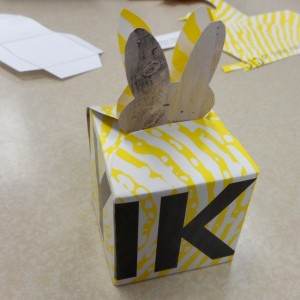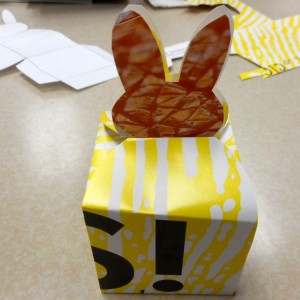 Our bunny boxes are ready for Easter treats!
Here are some made by papercrafters in the class: