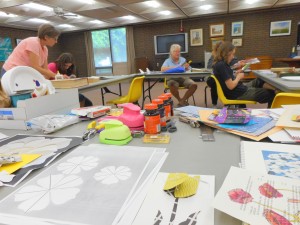 The May 5 gathering for papercrafts was a success! We successfully repurposed damaged books and other assorted papers into little lovelies to give for Mother's Day, or really any special occasion where a handcrafted card would be appropriate.
Here's one of the Pinterest finds on NPL's Bookish Papercrafts board.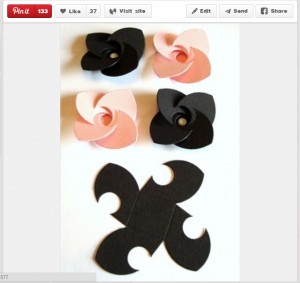 And here's what our version looked like: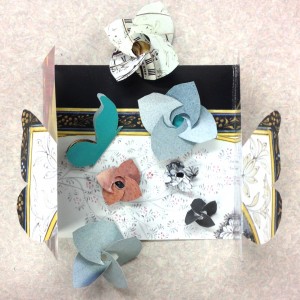 Pretty cute, huh?
Here's another Pinterest find: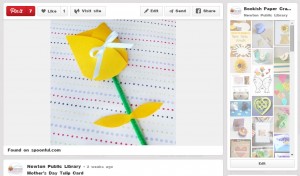 And here's our graphic version!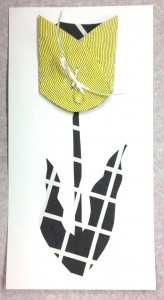 Stop by for the next Papercrafts class. Bring your favorite supplies, if you like. Or use those provided. It's fun, and a great way to brighten the day!
You can also follow our projects on our Papercrafts at Newton Public Library board on Pinterest.