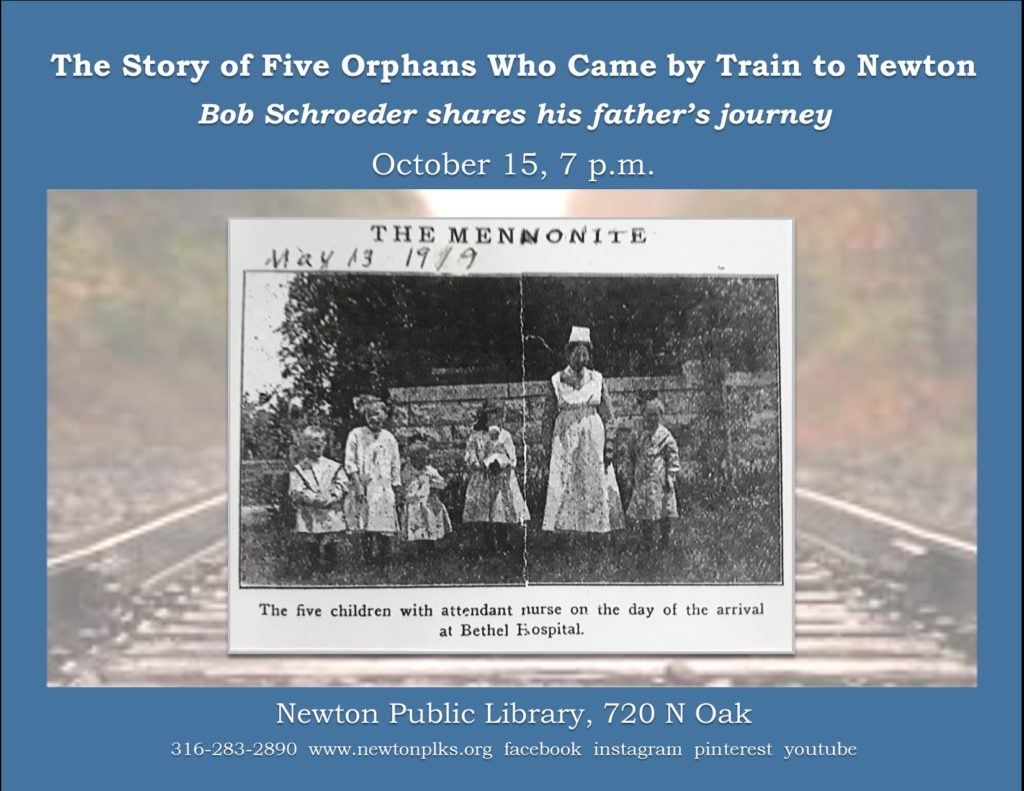 In 1919, John Schroeder and his four older sisters, all orphans, boarded a train in Pennsylvania. When the siblings disembarked at the station in Newton, they were at the start of new, uncertain lives.
They were among more than 200,000 orphaned children who rode the rails to escape crowded cities on the East Coast, hoping for new homes and families in the rural Midwest. The "orphan train" movement started in 1854 and continued until 1929.
John Schroeder's son, Bob Schroeder, will present his family's story Tuesday, Oct. 15, 7 p.m. at the Newton Public Library.
The story is a precious legacy for the Schroeder family, Bob said. His father spent his whole life telling and re-telling it.
"The siblings were adopted out to different families, but as they grew up, they kept in contact with each other once or twice a year. So I know all my cousins," Schroeder said. "Dad was born John Abraham Lingenfelter, but just after he was adopted at 13, he changed his name to Schroeder. There's more to that story that I'll tell on Tuesday."
The Newton Public Library is located at 720 N. Oak. For more information, call 316-283-2890 or visit www.newtonplks.org.