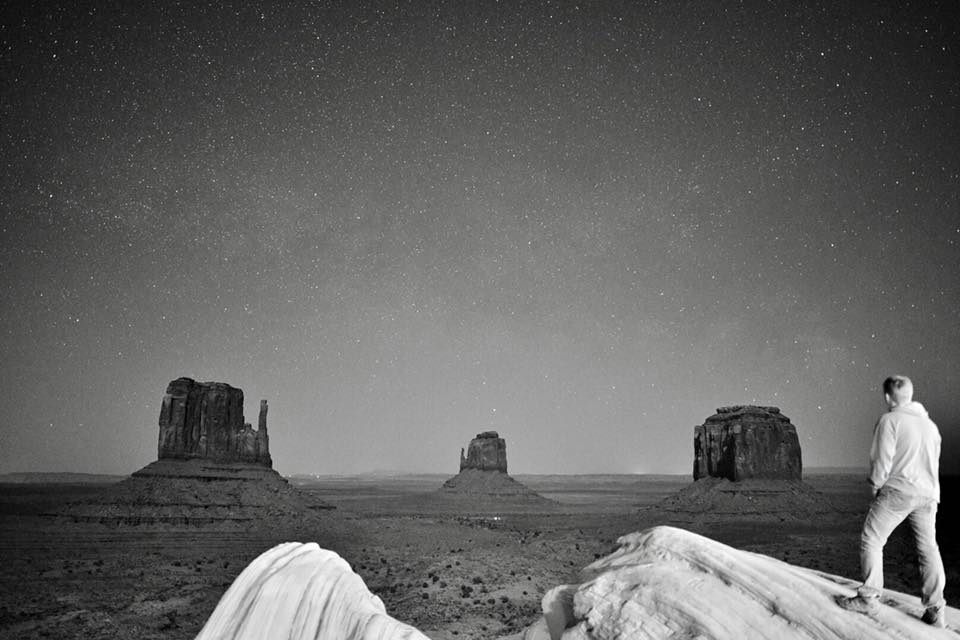 On June 1, Sean Tomlinson said goodbye to his family and hit the open road. He spent the next 10 days driving around the American Southwest, taking photos of some of the world's most striking scenery.
In "A Photo Trip to the Desert," 7 p.m. Tuesday, Oct. 22, at the Newton Public Library, Tomlinson will share the results of the trip, including both his photos and the gear and techniques that allowed him to take them.
"I drove through Colorado, Moab, and then Canyonland and Arches national parks," Tomlinson said. "In Page, Ariz., I signed up with a photo tour group out of Kansas City, and we went over to Monument Valley. We also had a Navajo guide who was able to take us onto the land for astrophotography. That was pretty cool and unusual."
To create striking starscapes, Tomlinson set up his camera on a tripod and used very long exposures.
"I can see the Milky Way through my camera here in Kansas, but it's too faint to see with the naked eye. There in Monument Valley, it was so dark that I got to see it with my unaided eye, which was really cool," he said.
An engineer by profession, Tomlinson got into photography in order to document trips he took during his 20s. He has progressively upgraded both his skills and his gear since then.
"Now I'm trying to figure out how to plan a photography trip for next year. Kansas scenery is pretty neat, but we are within driving distance of some truly world-class scenery – so take advantage of it," he said.
"A Photo Trip to the Desert" is part of the Fourth Tuesday Photography series at the Newton Public Library. Contact Sam Jack, sjack@newtonplks.org, to sign up for emails about future photography programs.