Newton resident Kay Self is displaying her collection of official White House Christmas ornaments at Newton Public Library.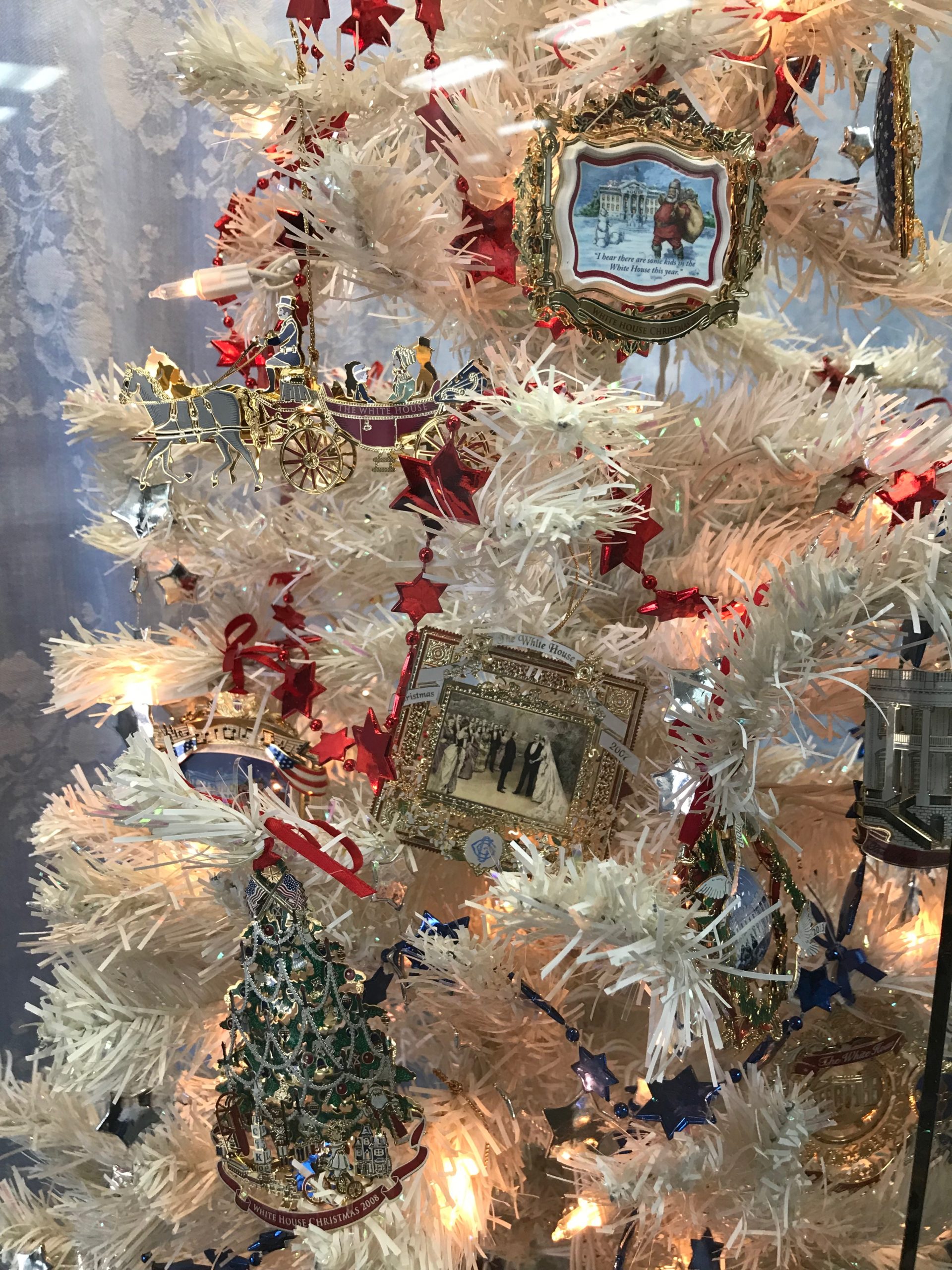 Self's collection started in 1994, when she and her seven-year-old daughter took a train trip to Los Angeles.
"Along the way, we had the pleasure of meeting Bob and Fred, two widowed, retired brothers from Ohio, who traveled all over the world on Amtrak," Self said. "Later that year, and for the next 10, these special friends gifted us by sending the official White House Christmas ornament of the year, which pays honor to a past President."
Self has continued to collect the annual ornaments, and her collection has grown to 25. She particularly prizes her most recent addition: The 2019 ornament honors Kansas native Dwight D. Eisenhower, who became the first president in office to use a helicopter.
Self's collection is in a case on the left as you enter the library, and will be on display through the end of 2019.
Would you like to display your collection at the library? Call Sam Jack, 316-283-2890, or email sjack@newtonplks.org.