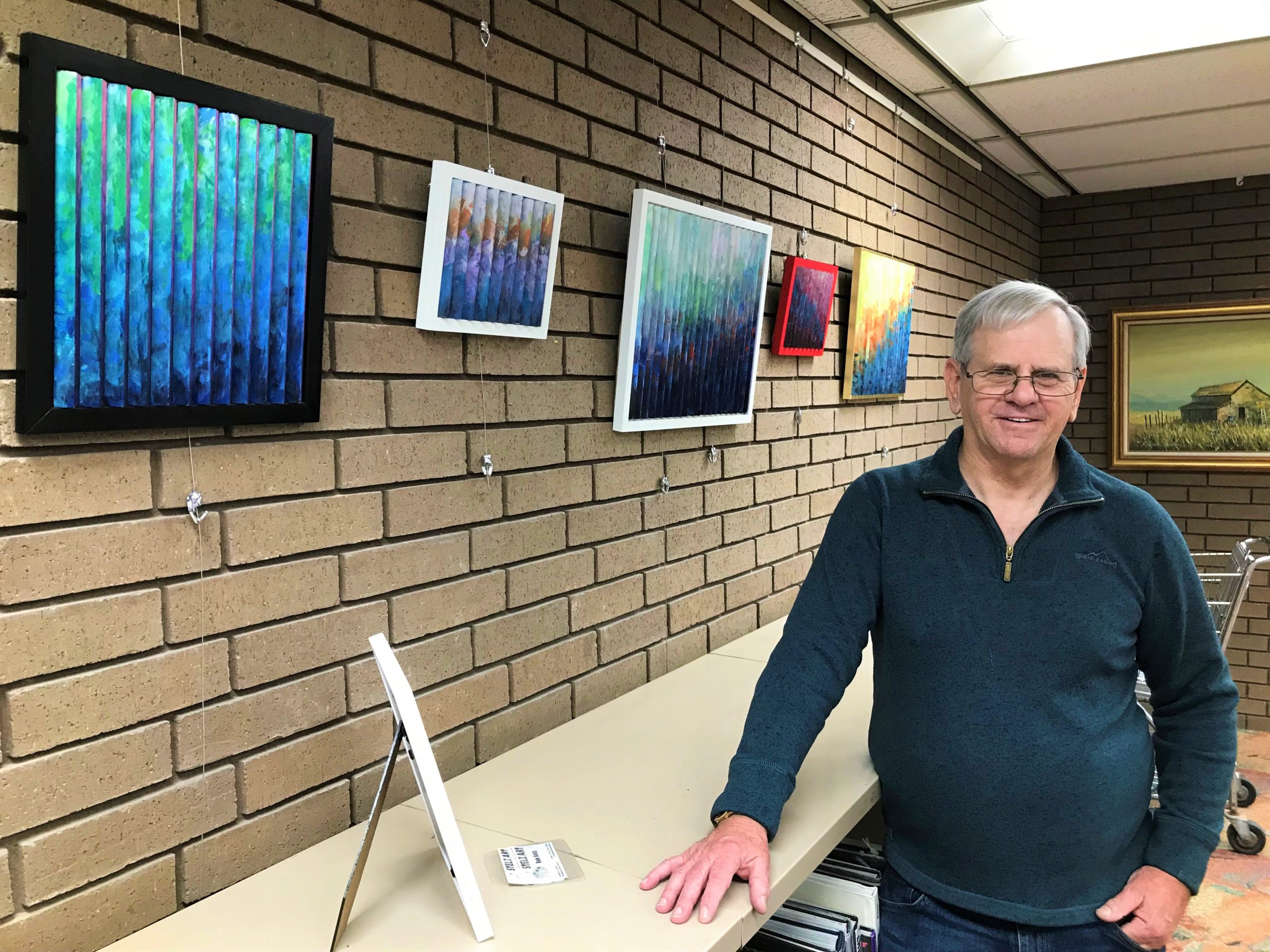 "Dynaxium," a collection of paintings by Dale Stelz, is now on view at Newton Public Library.
Well-known in the local area as a sports photographer, Stelz describes his painting style as "Abstract Interactive." Instead of using a flat surface, he paints on the corrugated sides of a row of wooden boards.
The result is that different compositions are visible depending on whether you stand to the left, to the right, or directly in front of a painting.
"The changing seasons and hues observed during the course of a day are captured in my works, providing an ever-changing vista," Stelz wrote in an artist's statement. "As the color change during the day, also my artwork takes on new aspects from different angles."
"Dynaxium" will be displayed on NPL's north wall through the end of February.
Are you an artist or photographer who would like to share your work at the library? Contact Sam Jack, sjack@newtonplks.org.