On your next visit to Newton Public Library, look to the left as you enter. Pam Schmidt's collection of raccoon dolls, figurines and memorabilia will be in the display case through the end of February.
"I have been collecting raccoons for over 40 years, because I grew up on a farm and just love them," Pam said.
Raccoons are highly intelligent: They use 200 different sounds to communicate. They live just 2 to 3 years in the wild, and can run as fast as 15 miles per hour.
Pam is a paraprofessional at Chisholm Middle School, and the collection has been a hit with her students since it went on display at the start of 2020, she said. Pam also works part-time as a shelver at NPL.
Do you have a collection you'd like to share in our rotating display case? Email Sam Jack, sjack@newtonplks.org, stop in, or call 316-283-2890.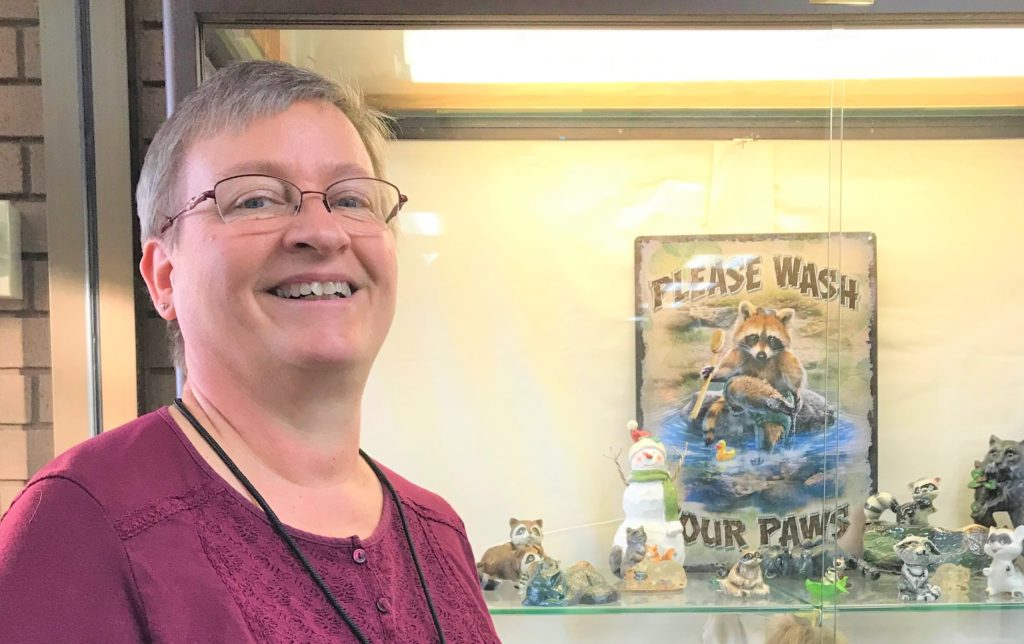 Some Clever Facts About Raccoons
They're named for their unique hands.
They come in many varieties.
Their masks aren't just for show.
One lived in the White House.
They can be found across the globe, thanks to humans.
Raccoon populations have exploded.
City raccoons may be more clever than their country cousins.
We almost had "lab raccoons" instead of "lab rats!"