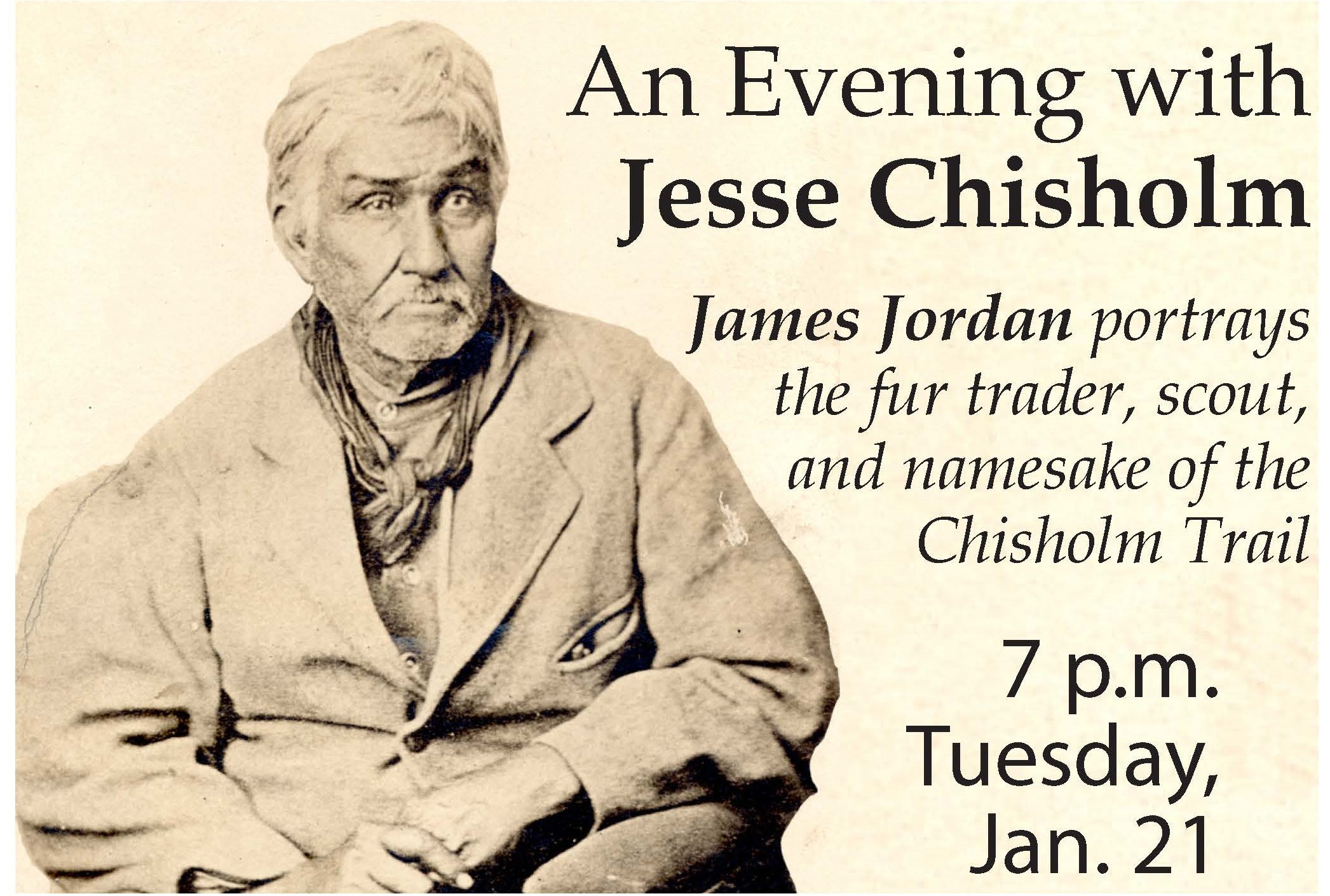 On Tuesday, Jan 21, at 7 p.m., famous Old West figure Jesse Chisholm will "visit" Newton Public Library, with an assist from former Newton Kansan reporter James Jordan.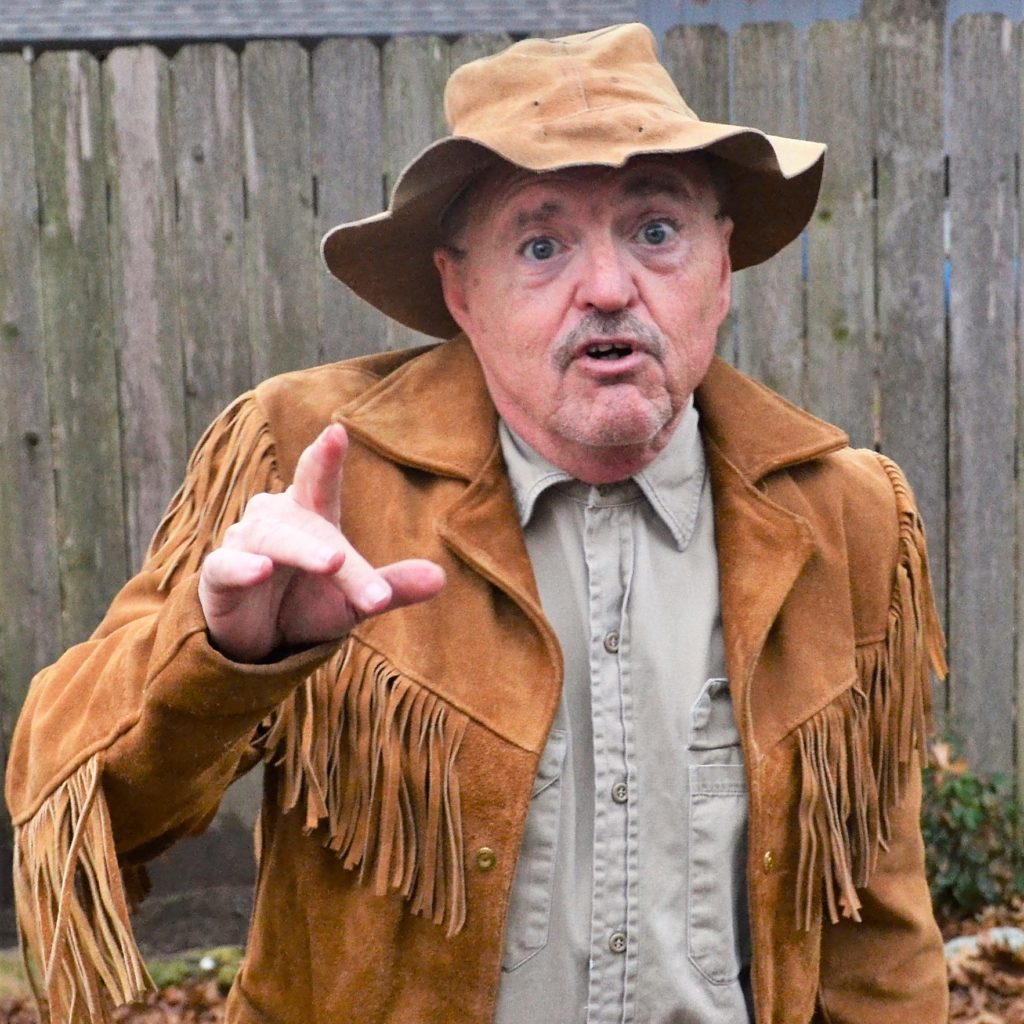 Chisholm and his namesake trail are familiar in Newton. The 19th-century scout and fur trader has given his name to the Chisholm Trail Shopping Center, the Chisholm Trail 8 movie theater and Chisholm Middle School.
But if you associate Jesse Chisholm primarily with the Chisholm Trail cattle boom that coincided with Newton's founding in 1871, you don't have your history quite right, according to Jordan.
"Chisholm died the year before the first cattle drive, and he never heard anyone talk about the 'Chisholm Trail,'" Jordan said. "The trail had been an old Indian trading trail, and he kind of fixed it up, marked it. He made it into a good road for wagons, and then that became a natural path for the cattle drives to use."
In "An Evening with Jesse Chisholm," Jordan will present a factual sketch of Chisholm's life, then step into character as the frontiersman.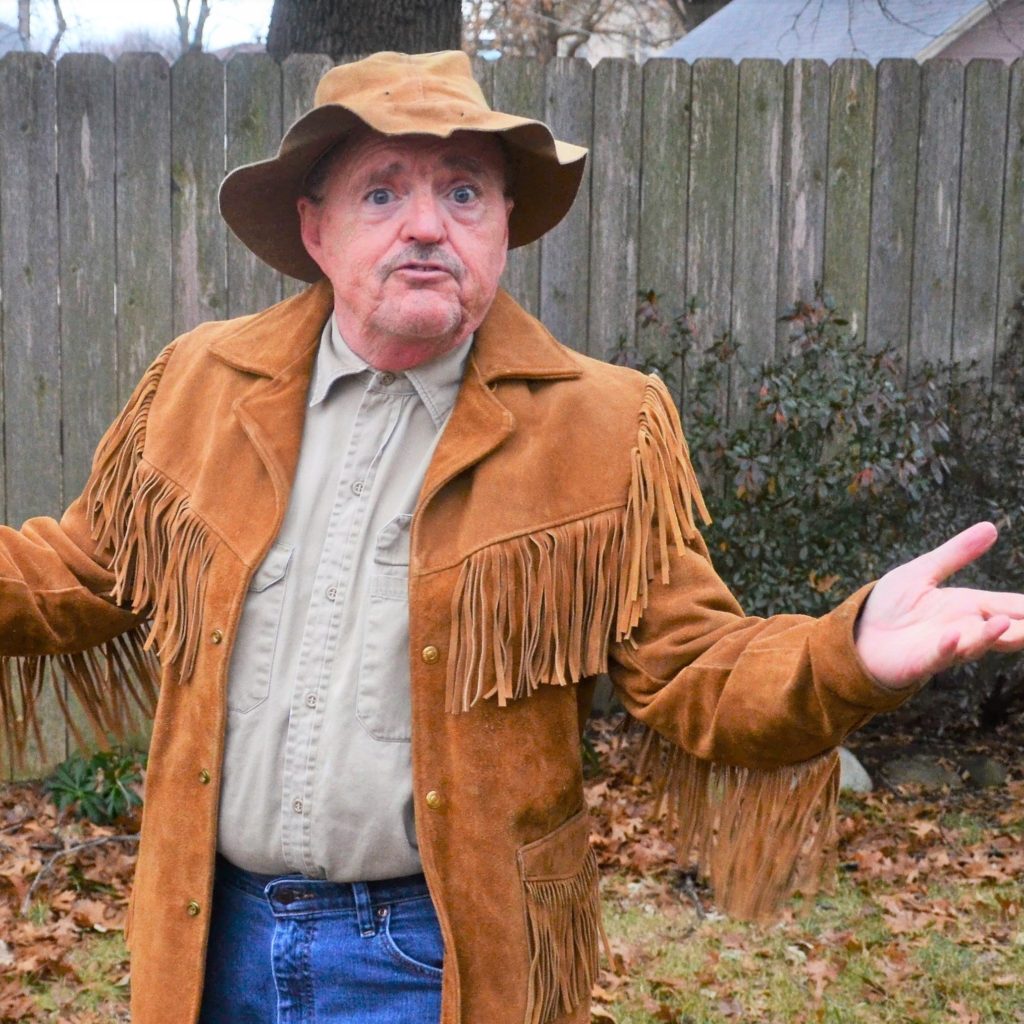 "He was half Indian, and he grew up and lived with the Cherokee," Jordan said. "He saw himself as a peacemaker, trying to help Indians adjust to the white man, and vice versa. In Texas, he was one of the first people to bring about connections with the Comanche and Kiowa."
Jordan, who now lives in Wellington, got his start as a historical interpreter after attending a storytelling workshop in Dexter. When he started researching Chisholm, he felt a connection.
"It's almost a spiritual thing, to think about what his life and what life was like back then, and then to try and communicate that," Jordan said. "It's not like giving a report—it's more like being him. Of course I don't know that my portrayal is totally accurate as far as his personality, but it's consistent with what I got from studying him."
Newton Public Library is open from 9 a.m. to 9 p.m. on Mondays through Thursdays, and from 9 a.m. to 6 p.m. on Fridays and Saturdays. Have questions? Stop in, browse this website, or call us at 316-283-2890.