By Wm. Neal Lewis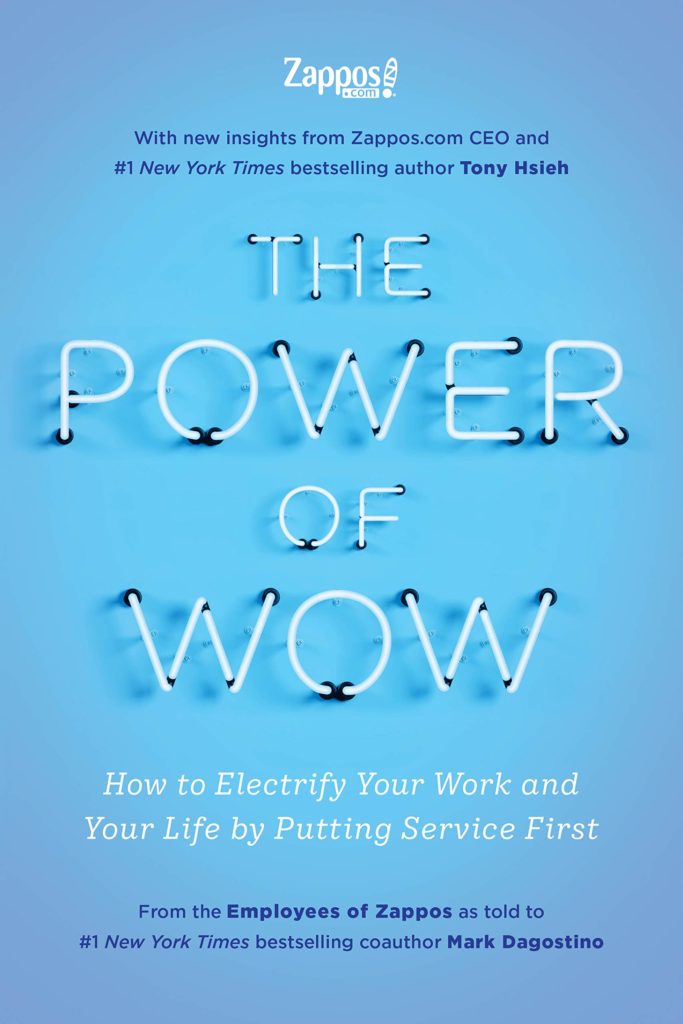 Mark Dagostino, along with Zappos CEO Tony Hsieh (pronounced Shay), and many people from Zappos ("Zapponians"), tell their remarkable story in "The Power of WOW: How to Electrify Your Work and Your Life by Putting Service First."
Tony, and others with him, decide to put Zappos on a different course. The different course consists of: hiring the right people; providing a framework of principles practiced by everyone; and getting out of the way to let the people do their job and grow.
Growing can, and often does, include an employee, or group of employees, making a whole new business inside Zappos. Employees may be hired for one job, but actually find their way into something entirely different. They become free to find customers both inside and outside Zappos, as long as their new business meets Zappos' core principles.
Zappos' core principles are the "Triangle of Accountability" (ToA) and the "Circle." The ToA consists of: Customer/Values, Customer-Focused Mindset, Customer-Generated Budgeting. The circle, within the triangle, is: "Live & Deliver WOW!"
Zappos is a wholly-owned subsidiary of Amazon.com. However, Zappos acts like a group of small to large businesses that have complete autonomy within that framework. Is Amazon crazy?
The revenue and good will coming from Zappos' operations suggests that Amazon.com is crazy like a fox. The result of Tony Hsieh and his fellow Zapponians' journey has been a remarkable business success story. Zappos and the Zapponians give such good service that the only response is: WOW!
"The Power of WOW" is available for borrowing at Newton Public Library. To check availability or place a hold, visit the book's page in our online catalog.