By Dan Eells, deells@newtonplks.org
Dan here with another weekend list of must-watch movies and TV shows on Hoopla! This weekend, I'm highlighting movies based on books!
(Hoopla is available free with your library card. Don't have a library card? You can sign up via email or Facebook message.)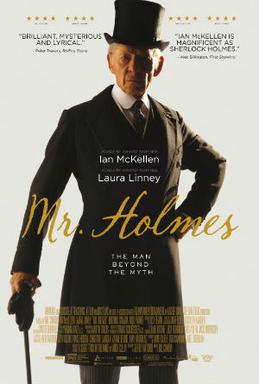 From Hoopla: See the world's most famous detective as you've never seen him before. For thirty years, Sherlock Holmes has been haunted by his final case, one that remains unsolved. Now, spurred by a mysterious trip to Japan, Holmes quietly slips out of retirement to confront the ghosts of his past – and a spellbinding mystery that will take all of his deductive powers to solve.
Dan's Thoughts: Sherlock Holmes and Ian McKellen, SIGN ME UP!
Additional Thought from Sam: Be warned, this movie is really, really sad. It's a good movie, but have your tissues handy.
From Hoopla: An unflinching psychological thriller amidst the underbelly of New York City's "Gilded Age," The Alienist follows Laszlo Kreizler (Daniel Brühl, Rush), a brilliant and obsessive "Alienist" in the controversial new field of treating mental pathologies, who holds the key to hunting down a never-before-seen ritualistic killer murdering young boys. Based on the award-winning, fan-favorite novel by Caleb Carr, with standout performances from Luke Evans (The Girl on the Train) and Dakota Fanning (American Pastoral) The Alienist is a gripping, turn-of-the-century murder mystery like none other: the story of the emergence of the world's most powerful city that will stop at nothing to bury its darkest secrets.
Dan's Thoughts: I have not finished watching the Alienist yet, but it's so good. A must watch. Disclaimer: Hoopla check-outs for TV shows use up one borrow per episode.
From Hoopla: As a baby, Ella (Anne Hathaway) receives a visit from Lucinda (Vivica A. Fox), her fairy godmother, and is bestowed with a magical talent that requires her to obey anything that she is told to do. This proves to be more of a curse than a blessing, particularly once her mother dies and she is forced to live with the cruel Dame Olga (Joanna Lumley). Eventually, Ella embarks on a journey to find Lucinda and break the spell, accompanied by the handsome Prince Charmont (Hugh Dancy).
Dan's Thoughts: Ella Enchanted plays with the themes of the classic fairy tale. It's perfect for a family movie night.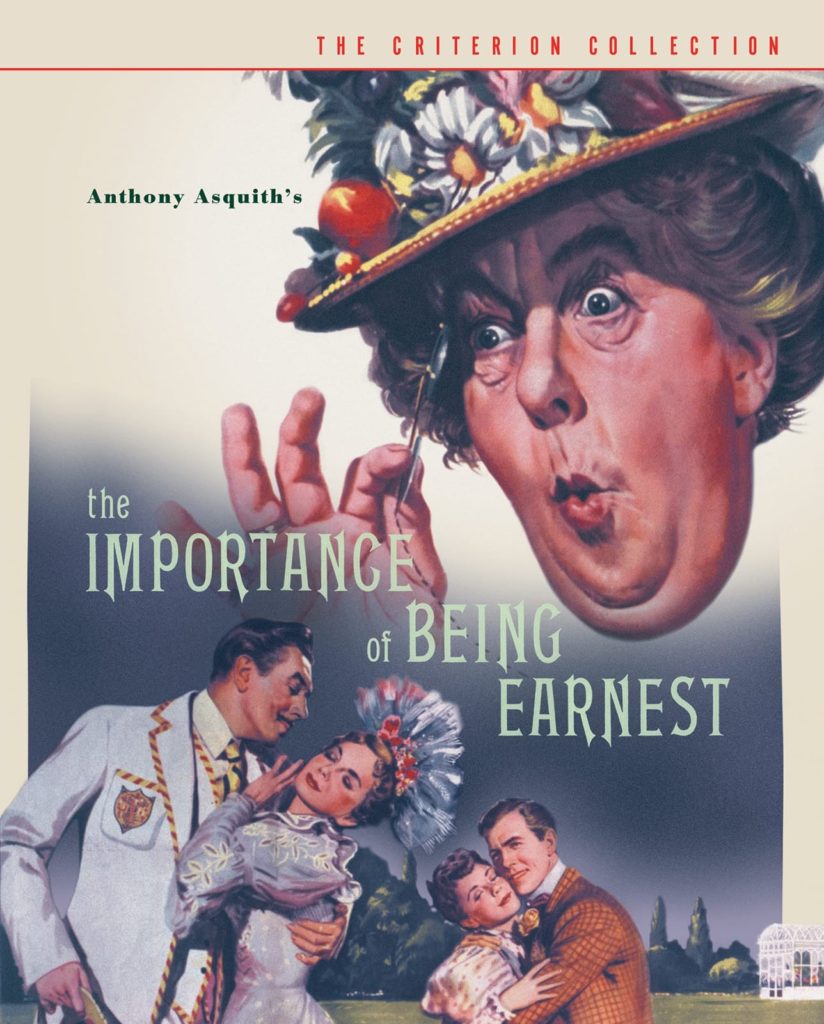 The Importance of Being Earnest (1952) (G)/(2002) (PG)
From Hoopla: (1952) In this film adaption of Oscar Wilde's classic comedy of manners, two eligible bachelors use the name Ernest while courting two young ladies with a preference for the name, with confusing results.
From Hoopla: (2002) The hilarious adventure of two dashing young bachelors and the outrageous deceptions they find themselves in over love.
Dan's Thoughts: I read the play when I was in college and loved it. The movies are equally great!
The Witness for the Prosecution (2017) (NR)
From Hoopla: When an heiress (Kim Cattrall, Sex and the City) is brutally murdered, all the evidence points to her young lover (Billy Howle, On Chesil Beach), but he insists to his solicitor (Toby Jones, Detectorists) that his wife (Andrea Riseborough, Bloodline) can prove his innocence in this "thrilling" (EW.com) Agatha Christie adaptation.
Dan's Thoughts: I love Agatha Christie. Her novels will keep you guessing until the end. This one is on my list to watch this weekend. I love watching British Mystery movies on Saturday mornings while I drink a cup of tea coffee.
Have a great weekend.