By Dan Eells, deells@newtonplks.org
Make this Friday night a movie night: I have gone through the Hoopla movie catalog and found some gems for you or your family to watch.
(Hoopla is available free with your library card. Don't have a library card? You can sign up via email or Facebook message.)
From Hoopla: Angela Bettis stars in this adaptation of Stephen King's classic tale of horror and retribution. Carrie White (Bettis) endures her classmates' constant ridicule, and at home, she suffers endless psychological torture at the hands of her fanatically religious mother (Patricia Clarkson). But Carrie has a secret. She's been cursed with the terrifying power of telekinesis. And when her tormenters commit an act of unforgivably cruel humiliation at the prom, they'll soon learn a deadly lesson.
Dan's thoughts: This adaptation of Carrie is great. It is nothing like the 1976 version, which is my favorite.
From Hoopla: The true story of how Ray Kroc (Michael Keaton), a struggling salesman from Illinois, met Mac and Dick McDonald and worked to create a billion-dollar burger empire.
Dan's thoughts: Fire up the grill! Best watched while eating a burger and fries!
From Hoopla: A world-weary political journalist picks up the story of a woman's search for her son, who was taken away from her decades ago after she became pregnant and was forced to live in a convent.
Dan's thoughts: I loved this movie. Philomena is full of humor and love
L.M. Montgomery's Anne Of Green Gables (2016)(TV-G)
From Hoopla: True to the beloved classic that has enchanted fans across the world for over a century, L.M. Montgomery's Anne of Green Gables brings to life the story of the determined, spirited little girl who touches the lives of everyone she meets.
Dan's thoughts: This is a well-made adaptation of a classic novel. Everyone in the family will enjoy this movie.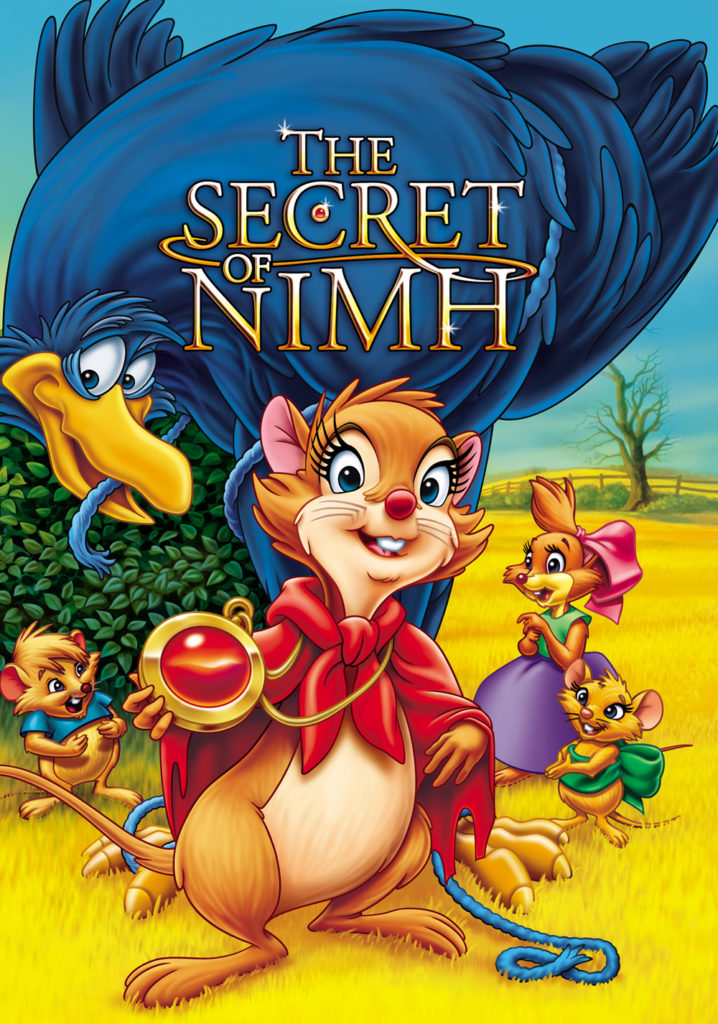 The Secret Of N.I.M.H. (1982) (G)
From Hoopla: Fun, drama and suspense come vividly to life in this enchanting cartoon fantasy, based on Robert O'Brien's award-winning tale of a timid mouse who becomes a heroine in spite of herself.
Dan's thoughts: This is an excellent film. It's full of adventure and heart. It will keep the whole family entertained.
From Hoopla: An experimental military robot escapes after being struck by lightning and given human intelligence. He finds a home with madcap Stephanie Speck who believes he's an alien but hot on the trail are scientists Newton Crosby and his assistant who must get to their creation before the army who plan to put Number 5 out of service permanently.
Dan's thoughts: I love robot movies and this is one of the best. Short Circuit is funny and perfect for a family movie night.