By Sam Jack, sjack@newtonplks.org
I'm crazy about opera – both listening to it and singing it. The COVID-19 pandemic has not been a great time to be an opera fan. Performances have been canceled all over the world, artists are out of work, and scientists are saying that singing may be one of the riskier activities in terms of potential for disease spread.
But in another way, it's been a great time to be an opera fan, especially if you're a fan who doesn't live in a major opera city such as New York or Houston. Opera companies all over the world are streaming video recordings of their performances online. The pace of new releases has slowed down somewhat compared to the earliest days of the pandemic, but most days, something is premiering that looks pretty awesome.
Up until now, I've resisted sharing these online opera events on the NPL Facebook page and blog, because I'm aware that some people don't share my passion for this particular art form. But I think a single post with a round-up of my picks is fair enough, don't you?
If you're someone who tried an opera once and found it not to your taste, why not look again, and listen to something off the beaten path? Operas have been created and enjoyed by all sorts of people over the past 400 years. If you watch some of these videos, you're almost certain to be surprised.
For musical theater lovers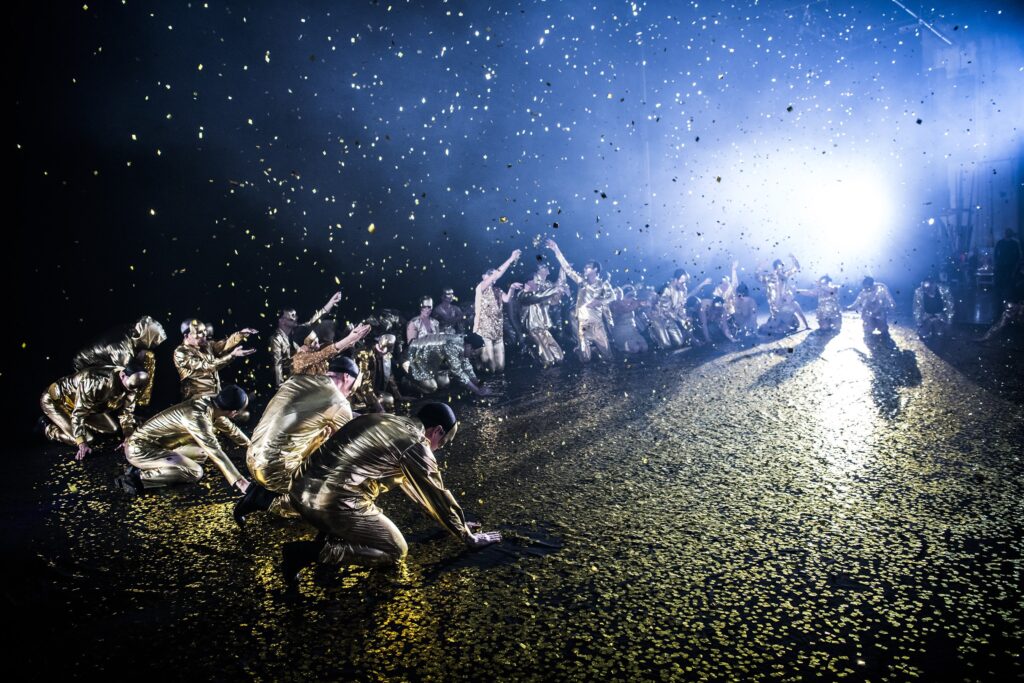 Candide and Trouble in Tahiti, by Leonard Bernstein. Candide premiered as a Broadway musical and is now mostly revived by opera companies and symphony orchestras. Instructed by Dr. Pangloss that this is the "best of all possible worlds," Candide struggles to maintain his optimism through a series of comic misfortunes. Well-known songs include "Glitter and Be Gay" and "Make Our Garden Grow." Trouble in Tahiti is another tuneful, jazz-influenced show from the composer of West Side Story.
The Pearls of Cleopatra, by Oscar Straus. Before there was musical theater, there was operetta, a shamelessly goofy (and kitschy) genre focused on fun and farce. In this 1923 example, "The Nile is running dry, a Roman hoard is approaching, and there is unrest in Cleopatra's ranks – Her hands are full and her mood is foul. All this beautiful head of state wants is 'a little Egyptian flirting'!"
The Mikado, by Gilbert and Sullivan. Gilbert and Sullivan affectionately satirized the upper classes, and many of the jokes still hit today. In The Mikado, the jokes are about English society, but the setting is the imperial court of Japan. By today's standards, that comes off as offensive, or at least problematic. This wildly popular English National Opera production drops the Japanese setting in favor of a setting in a grand hotel, and a production that's "part Noel Coward, part Marx Brothers, part Busby Berkeley tap-dance routine."
(The production also follows the modern tradition of updating "I've Got a Little List" with contemporary examples "of society offenders who might well be underground, and never would be missed.")
Spring Storms, by Jaromír Weinberger. Another German operetta, Spring Storms premiered in Berlin just 10 days before the Nazis seized power. "In stormy Manchuria, Japanese spies infiltrate the Russian army command, a young widow makes the officers' blood race, and a nauseating German reporter who tells corny jokes attempts to ensnare the saucy, smart-mouthed daughter of the general."
Italian opera's greatest hits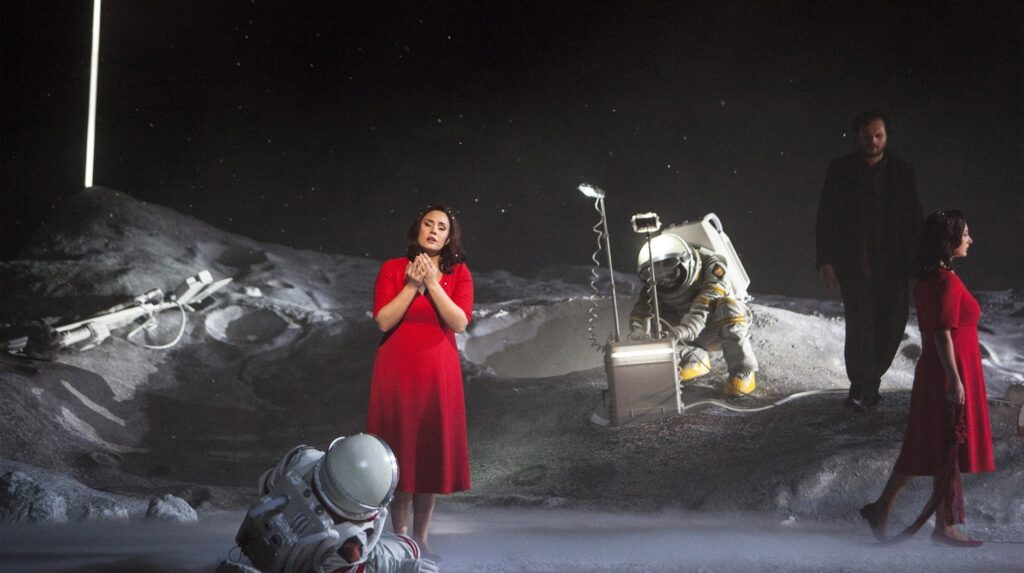 La bohème, by Giacomo Puccini. I'm pretty sure this is the most popular opera of all time. It's the basis for the musical Rent, and it's often recommended to opera newbies. "In the cold of winter, an exuberant poet lives in poverty with his three bohemian flatmates. His heart is warmed when he falls in love with his fragile neighbour, but then her illness takes a turn for the worse." Click here for a fairly traditional staging from Komische Oper Berlin, or click here for a production where the action has been transposed to a malfunctioning space station (the latter is only available through the weekend)!
Madama Butterfly, by Puccini. People really love Puccini. This is another tearjerker. "A guileless Japanese girl gives up everything to marry a lieutenant in the US Navy. But when he suddenly leaves the country, she is determined to wait patiently until he sails back into harbor."
Il Trovatore, by Giuseppe Verdi. You may be familiar with the Anvil Chorus. The full opera has several other equally effective numbers. "As Aragon descends into unrest, a count jealously fights for a noble lady's heart. But she has already given it to a passionate troubadour whose mother holds a terrible secret."
La Cenerentola, by Gioachino Rossini. "Cenerentola" is Italian for "Cinderella." Rossini's most famous opera is The Barber of Seville, but this opera is even better, in my opinion. It brings humor to the familiar story, along with lots of amazing vocal fireworks. (In addition to comedies, Rossini also wrote a few serious operas, including his last and greatest masterpiece William Tell.)
Contemporary operas, living composers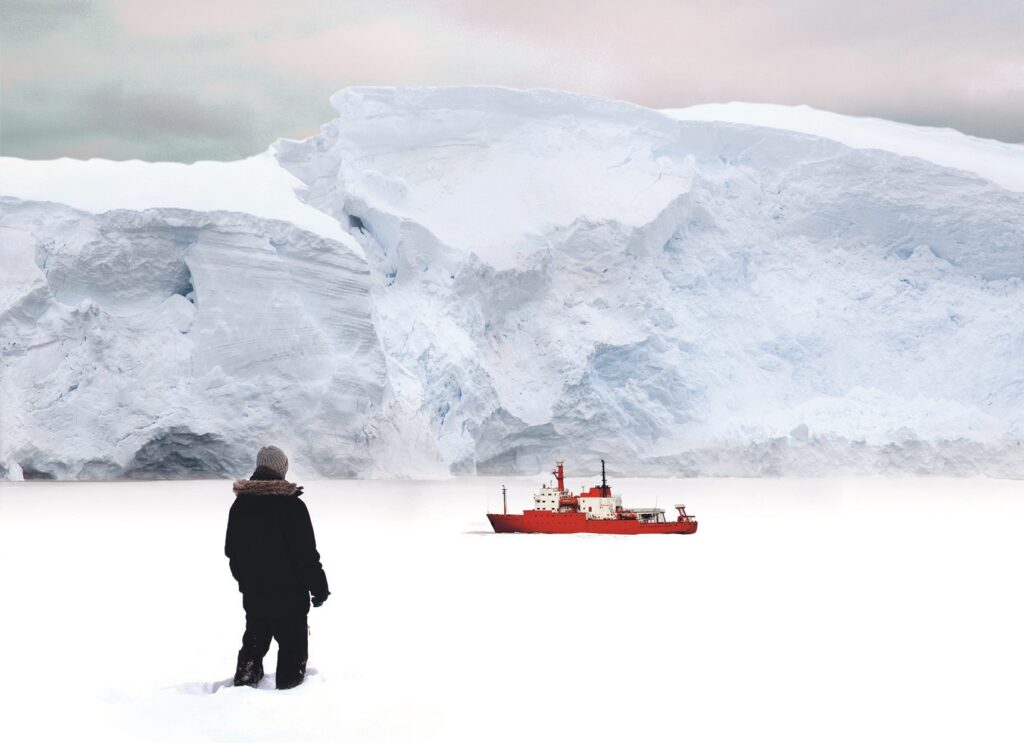 Anthropocene, by Stuart MacRae and Louise Welsh. "A team of scientists becomes trapped in the frozen Arctic. Tensions rise and relationships crumble, and then something appears, out of the ice."
The Skating Rink, by David Sawer and Rory Mullarkey. Based on a novel by Roberto Bolaño, and creatively staged by Garsington Opera, this is a story of obsession and murder on the ice.
Akhnaten and Satyagraha, by Philip Glass. The Metropolitan Opera's productions stream for one day apiece on June 19 and 20, respectively. (The Met is streaming a different opera from its archives every day.) These semi-abstract works meditate on the legacies of two important historical figures: the Egyptian pharaoh Akhnaten and the civil rights leader Gandhi. The stagings of both are spectacular.
What I'm watching next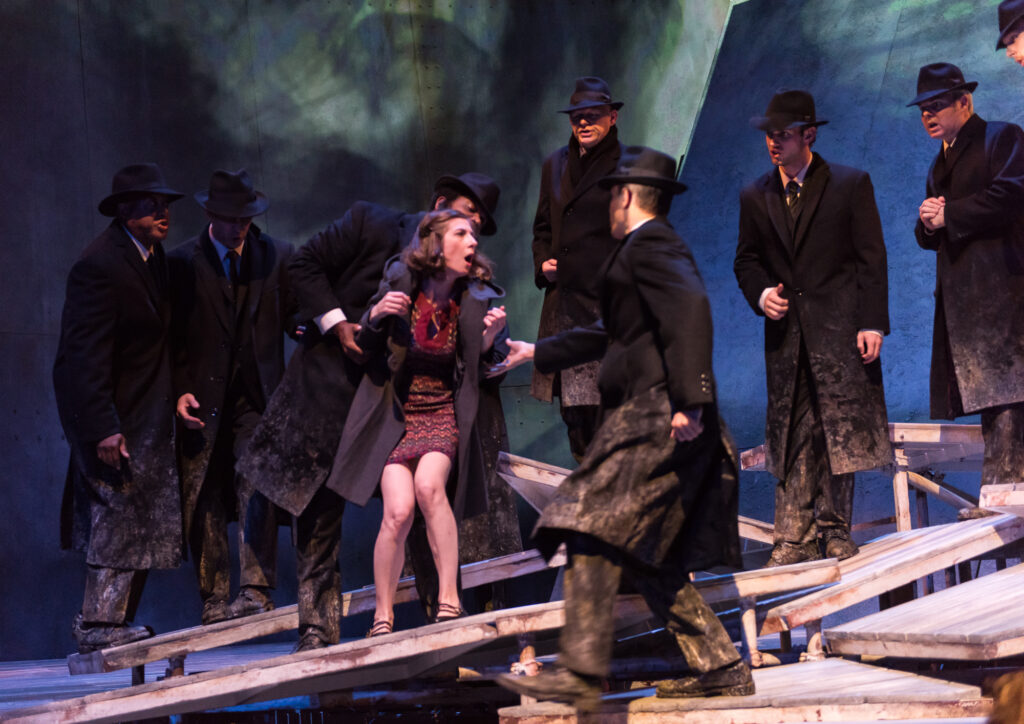 Gurrelieder, by Arnold Schoenberg. Before Schoenberg turned his back on tonality, he wrote this extravagantly romantic opera/oratorio, which calls for hundreds of performers. The video premieres on Sunday, but you can listen to the choral grand finale, "Seht die Sonne."
Moses und Aron, also by Arnold Schoenberg. If you liked Gurrelieder, well, that's no guarantee that you'll like this, because it's pretty different! Schoenberg's austere, atonal, 12-tone music is a good dramatic fit for this never-finished exploration of abstract ideas and religious philosophies.
Breaking the Waves, by Missy Mazzoli and Royce Vavrek. Based on the Lars von Trier film of the same name, this 2016 opera tells the story of Bess, a religious young woman whose love for Jan is tested when he becomes paralyzed in an accident. "Savage, heartbreaking and thoroughly original," says the Wall Street Journal.