Dan presents another "Online Display Table," this time featuring #OwnVoices literature in the fantasy and science fiction genres! (Plus a few books in other genres.)
#OwnVoices is a social media hashtag used to highlights books and stories where the author and protagonist share a marginalized identity. The hashtag started in the world of YA and children's literature and then expanded to encompass adult fiction and nonfiction as well. The intent is to amplify and promote diverse voices in literature.
Click on the title of each book to link directly to its entry in NPL's online catalog. From there, you can place holds and borrow with no-contact pickup. You can also call 316-283-2890, or email library@newtonplks.org, to request titles.
Several of these titles are also available as ebooks or audiobooks on the Sunflower eLibrary and/or Hoopla. Please get in touch with the library if you need help with digital borrowing.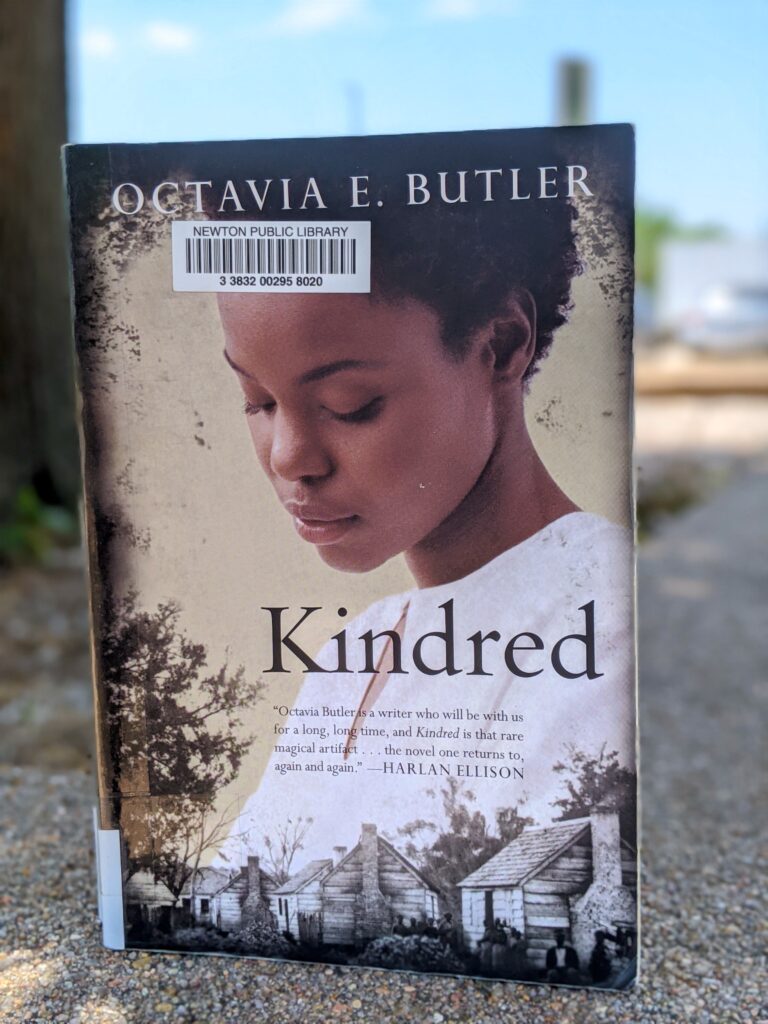 Butler, Octavia. Kindred. Dana, a modern Black woman, is celebrating her 26th birthday with her new husband when she is snatched abruptly from her home in California and transported through time to the antebellum South.
Chee, Traci. Sea of Ink and Gold Trilogy. Set in a world where reading is unheard-of, Sefia makes use of a mysterious object to track down who kidnapped her aunt Nin and what really happened the night her father was murdered.
Clayton, Dhonielle. The Belles. Born one of the revered Belles in the opulent world of Orleans, where people are naturally born gray and seek the talented Belles to transform themselves with beauty, Camellia dreams of being declared the queen's favorite before her arrival at court exposes dark and dangerous realities within the palace walls.
Coates, Ta-Nehisi. The Water Dancer. A Virginia slave narrowly escapes a drowning death through the intervention of a mysterious force that compels his escape and personal underground war against slavery.
Dao, Julie C. Forest of a Thousand Lanterns. Beautiful eighteen-year-old Xifeng, raised by a cruel aunt who says the stars destine her to be Empress of Feng Lu, chooses to spurn the man who loves her and exploit the dark magic that can make her dream real.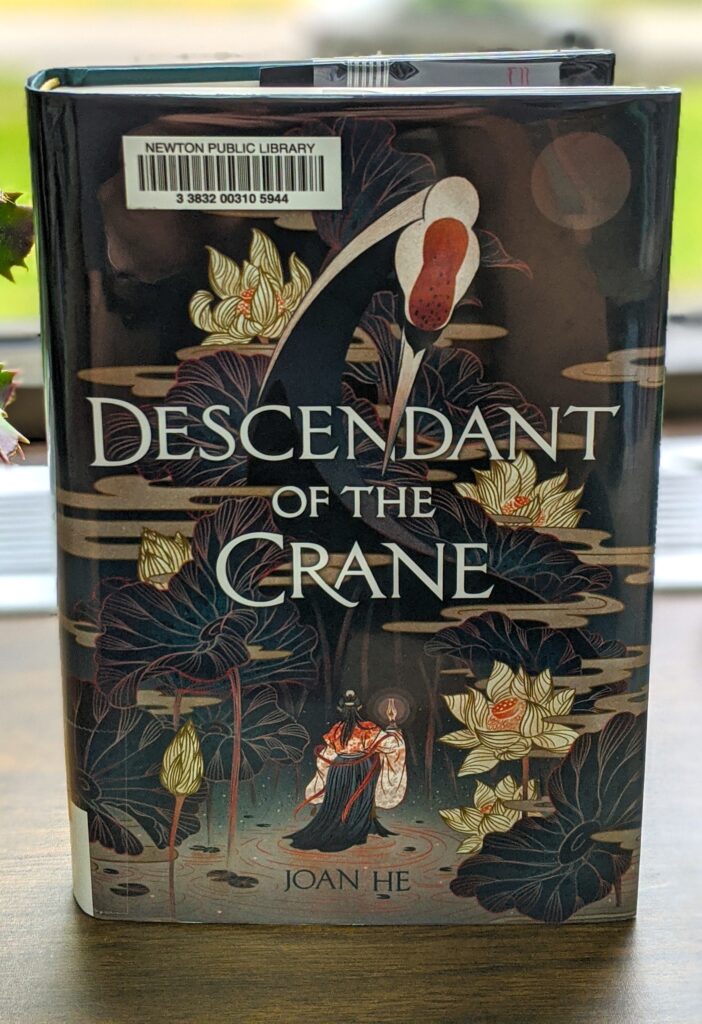 He, Joan. Descendant of the Crane. Princess Hesina of Yan has always been eager to shirk the responsibilities of the crown, but when her beloved father is murdered, she's thrust into power, suddenly the queen of an unstable kingdom. Determined to find her father's killer, Hesina does something desperate: she enlists the aid of a soothsayera treasonous act, punishable by death because in Yan, magic was outlawed centuries ago.
James, Marlon. Black Leopard, Red Wolf. Hired to find a mysterious boy who disappeared three years before, Tracker joins a search party that follows the boy's trail through ancient cities and into dense forests, and encounter creatures intent on destroying them.
Jemisin, N.K. How Long 'Til Black Future Month? Spirits haunt the flooded streets of New Orleans in the aftermath of Hurricane Katrina. In a parallel universe, a utopian society watches our world, trying to learn from our mistakes. A black mother in the Jim Crow South must save her daughter from a fey offering impossible promises. And in the Hugo award-nominated short story "The City Born Great," a young street kid fights to give birth to an old metropolis's soul.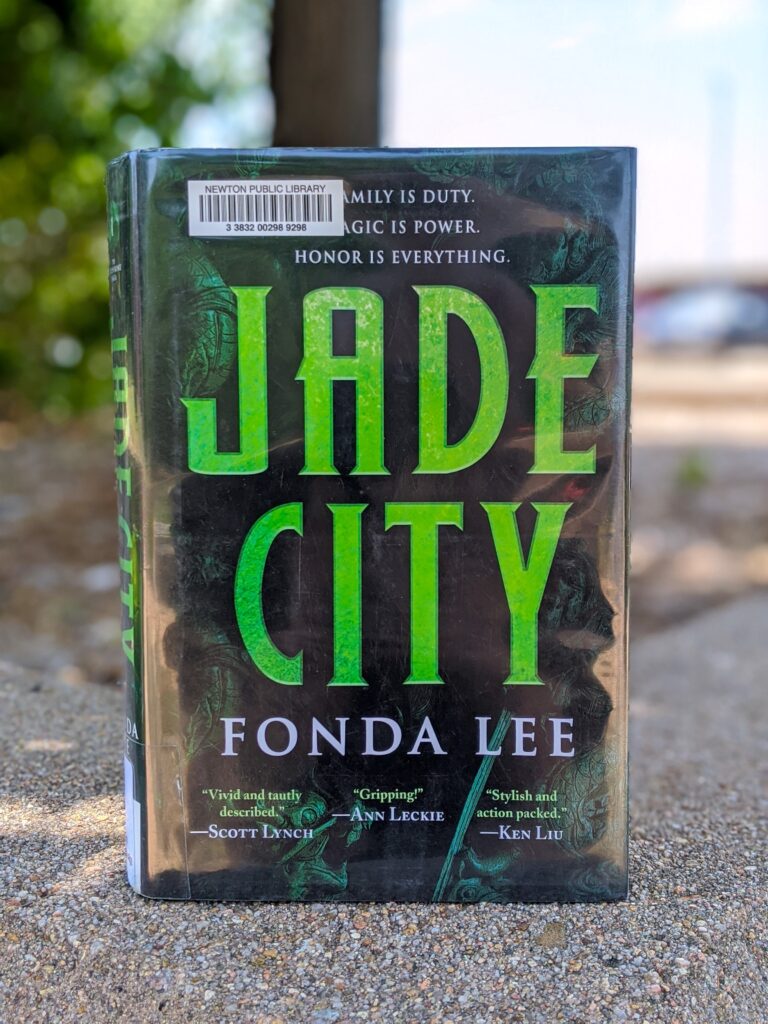 Lee, Fonda. Jade City. When a powerful new drug emerges that lets anyone – even foreigners – utilize the magical properties of jade, the simmering tension between the Kauls and the rival Ayt family erupts into open violence on the island of Kekon.
Lee, Victoria. The Fever King. A sole survivor of the viral magic that killed his undocumented family and gave him telepathic abilities is recruited into the fiercely elite offices of a minister of defense whose offer to secretly train him is complicated by the actions of his dangerously cruel, alluring son.
Lee, Yoon Ha. Ninefox Gambit. Captain Kel Cheris of the hexarchate is disgraced for using unconventional methods in a battle against heretics. Kel Command gives her the opportunity to redeem herself by retaking the Fortress of Scattered Needles, a star fortress that has recently been captured by heretics. Cheris's career isn't the only thing at stake. If the fortress falls, the hexarchate itself might be next.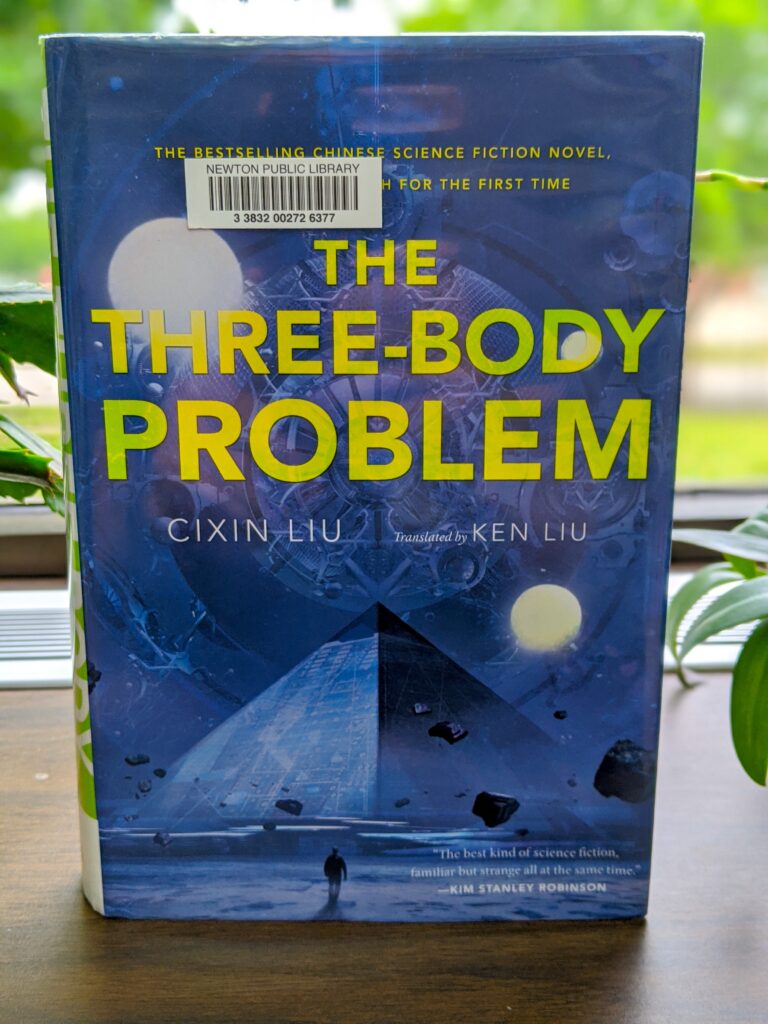 Liu, Cixin. The Three-Body Problem. Set against the backdrop of China's Cultural Revolution, a secret military project's signal is received by an alien civilization on the brink of destruction, which plans to invade Earth; meanwhile, on Earth, different camps start forming, planning to either welcome the superior beings and help them take over a world seen as corrupt, or to fight against the invasion.
Liu, Ken. The Grace of Kings. Becoming the best of friends after a series of adventures fighting against vast conscripted armies, a bandit and a duke's son become the rival leaders of separate factions with very different ideas about justice and politics.
Lu, Marie. Wildcard. Teenage hacker Emika Chen embarks on a mission to unravel a sinister plot and is forced to join forces with a shadowy organization known as the Blackcoats.
Moreno-Garcia, Silvia. Certain Dark Things. In Mexico City, where the creatures of the night are kept at bay, trash-picking street kid Domingo helps Atl, the descendant of Aztec blood drinkers, escape the city when two vampires come to find her and start to raise the body count, attracting the attention of police officers, local crime bosses and the vampire community.
Nijkamp, Marieke. Unbroken: 13 Stories Starring Disabled Teens. This anthology explores disability in fictional tales told from the viewpoint of disabled characters, written by disabled creators.
Okorafor, Nnedi. Binti: The Complete Trilogy. Binti, a young Himba girl, journeys to the elite Oomza University and must survive when her ship is attacked.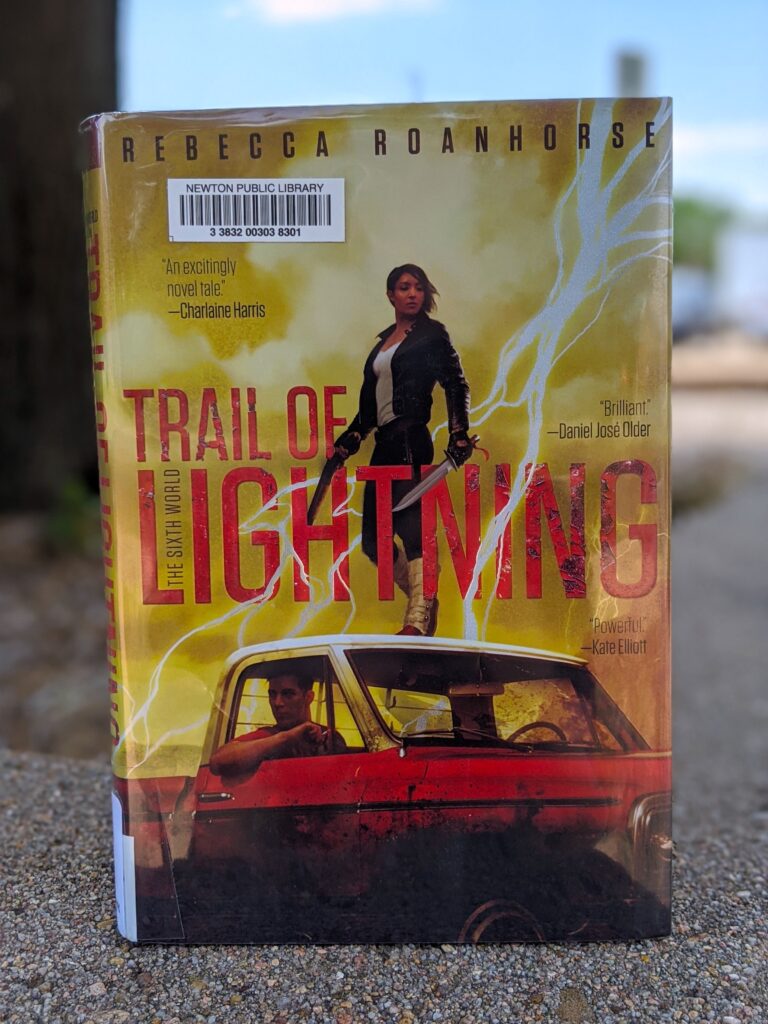 Roanhorse, Rebecca. Trail of Lightning. When a small town needs her help in finding a missing girl, Maggie Hoskie, a Dinetah monster hunter and supernaturally gifted killer, reluctantly enlists the help of an unconventional medicine man to uncover the terrifying truth behind the disappearance—and her own past.
Saadavi, Ahmed. Frankenstein in Baghdad. Hadi, an eccentric scavenger in U.S.-occupied Baghdad, collects human body parts and cobbles them together into a single corpse, but discovers his creation is missing just as a series of strange murders begins to plague the city.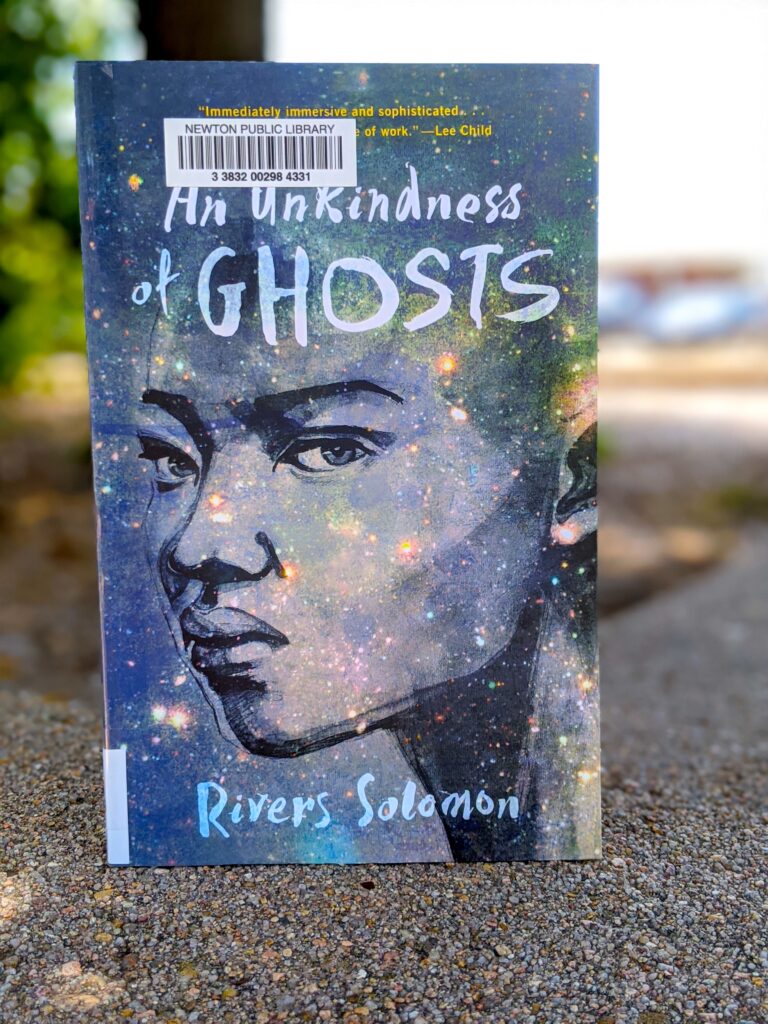 Solomon, Rivers. An Unkindness of Ghosts. Aster lives in the low-deck slums of the HSS Matilda, a space vessel organized much like the antebellum South. For generations, the Matilda has ferried the last of humanity to a mythical Promised Land. On its way, the ship's leaders have imposed harsh moral restrictions and deep indignities on dark-skinned sharecroppers like Aster, who they consider to be less than human.
Tahir, Sabaa. An Ember in the Ashes. Going undercover as a slave in her brutal empire's military academy when her brother is arrested for treason, scholar Laia bonds with a talented but reluctant soldier who is being forced to participate in a ferocious contest to determine the next Martial emperor.
Whitehead, Colson. Zone One. In a post-apocalyptic world decimated by zombies, survivor efforts to rebuild are focused on Manhattan, where civilian team member Mark Spitz works to eliminate remaining infected stragglers and remembers his horrifying experiences at the height of the zombie plague.