By Sam Jack, sjack@newtonplks.org
Newton Public Library's Digital Newton, Kansas, is a history resource, providing online access to local history video and audio interviews collected by library staff and volunteers in the 1970s and 1980s.
I recently spent some time exploring the collection, and I was struck by the stories not only of Newton's history, but of world-historical events through the eyes of everyday people. Here are a few highlights.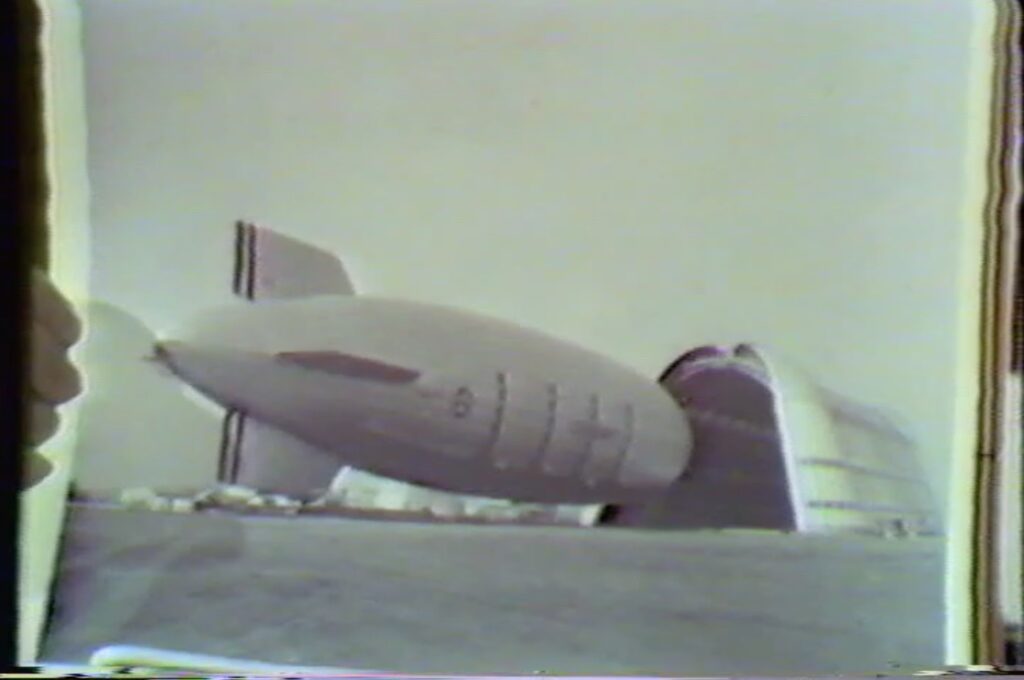 • R.H. "Ducky" Ward: This interview jumped out at me, because the catalog entry notes that Ward was an eyewitness to the Hindenburg airship disaster of May 6, 1937. Ward pulled four or five survivors from the dirigible's burning wreckage, and other Navy men on the scene did the same; 62 out of 97 passengers survived.
Ward talks briefly about the Hindenburg, but even more harrowing is his description of a balloon race that he participated in as one of the U.S. Navy's lighter-than-air pilots.
He took off from Denver, on the Fourth of July, and soon found himself flying amid mountain peaks and turbulent weather conditions.
"The sun, change of temperature, and gusty winds picked us right up and took us up eighteen, twenty-thousand feet, and just dropped us like a ton of bricks," Ward said. "The ground was coming up so fast…"
Ward and his crewmates were able to turn their balloon into a parachute, "and if it hadn't've been for that, I wouldn't be sitting here talking to you now." He was hospitalized for three or four days as doctors extracted rock fragments from his feet.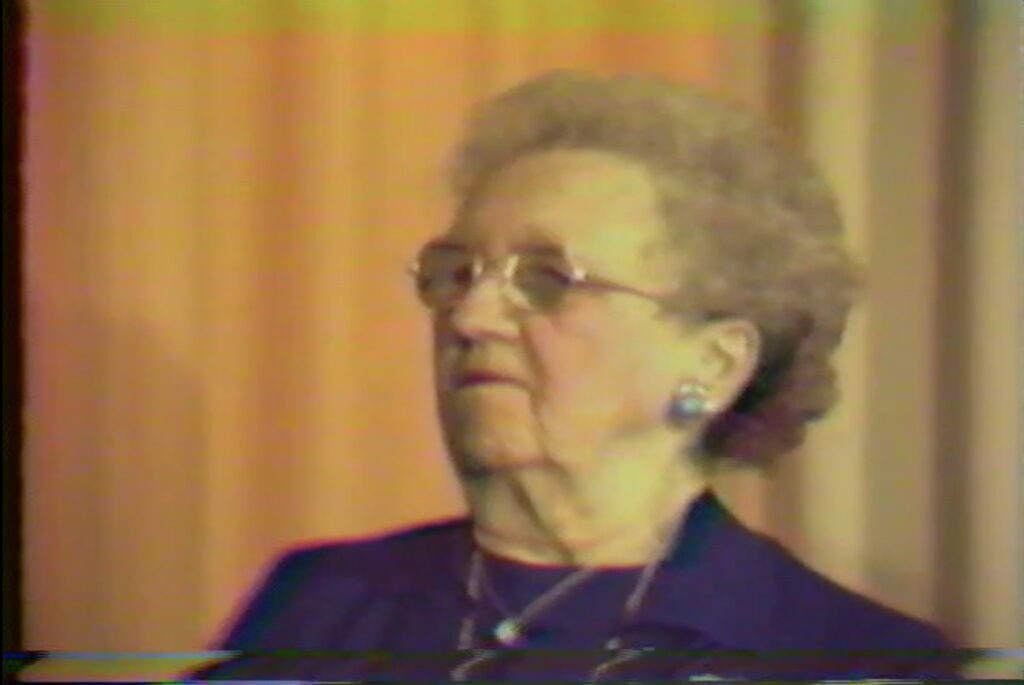 • Irene Draper: A local funeral home director, Ms. Draper shared a prayer she said before speaking with grieving families: "Dear Heavenly Father, as I go out on a missionary work this day, please put words into my mouth to the glory of you, and to the comfort of this particular family."
Draper's Christian beliefs sustained her.
"Death is death, dear. But there is no death. I tell my patrons there is no death. What makes we walk and talk is the breath of God. And I move out of this old house, which will decay, but I will never die," she said. "To me, there is no death. It's just leaving this body and going to a higher realm."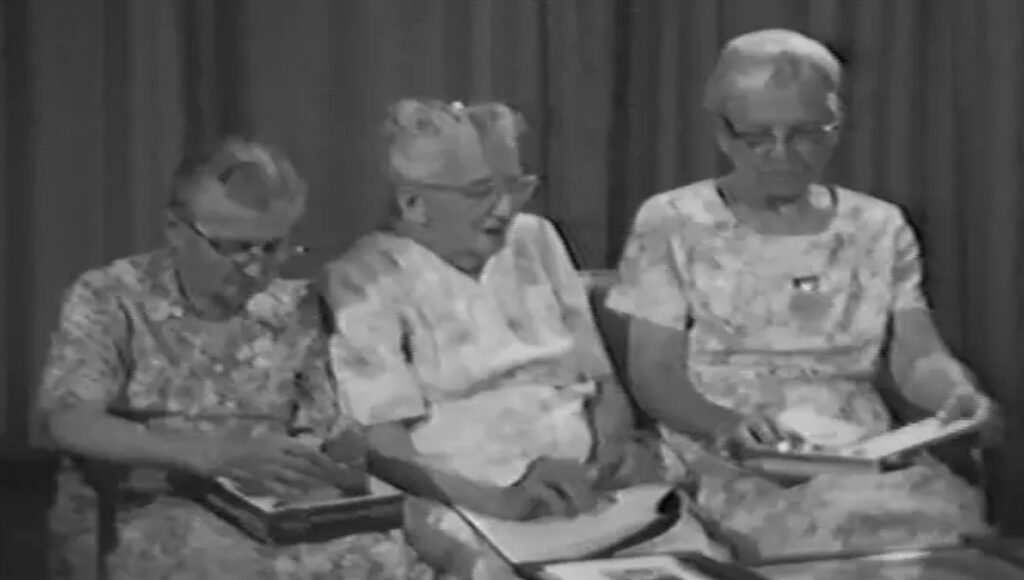 • Bethel Deaconess Hospital Sisters: Three retired deaconesses spoke about the old Bethel Deaconess Hospital, their work as nurses, and the changes to medicine that they witnessed over the course of their careers.
"We were very happy when the antibiotics came," said Sister Theodosa Harms. We thought, of course, that they were miracle drugs and everything would be cured, but we found out it didn't always work. You still had to do your nursing. Before that (antibiotics), we didn't have anything: We just had to bear with the patient through their pain and through their illness until they either passed away or got well.
The sisters talked about the Great Depression years, when few people could afford to pay for their care. An entire floor of the hospital had to be closed, employees had to be dismissed, and nurses had to take on additional non-nursing roles.
• Memories of the Mexican Revolution: Delores Vasques and Maria Taffola sat for audio interviews that touched on the terror and hardship of the Mexican Revolution (1910-1920). The interviews are in Spanish, but English-language translations are provided.
"I was carrying corn that my mother had loaded me with, and when they all entered shooting, then we ran and I was throwing all the corn, from fright and crying and vomiting – much terror," Vasques said. "It was the worst scare I ever had in my life. I think I was 10 years old."
Taffola recalled hiding her younger sister under a large basket, then sitting atop it and refusing to move as "guerristas" searched her family's ranch.
"I said, 'What will I do, what will I do?' Well, then I saw the basket and I said, 'OK, well here is this thing thing.' Then I said, 'Sit down,'" Taffola said. She goes on to describe other traumatic experiences, though my scant knowledge of the historical background, and her memory lapses at nearly 100 years of age, make it difficult to fully understand.
The online collection includes 11 audio interviews and 15 video interviews. The project also features a searchable index of obituaries published in Newton newspapers starting in August 1872 – the product of countless hours of volunteer labor. To explore Digital Newton, Kansas, go to newton.digitalsckls.info.