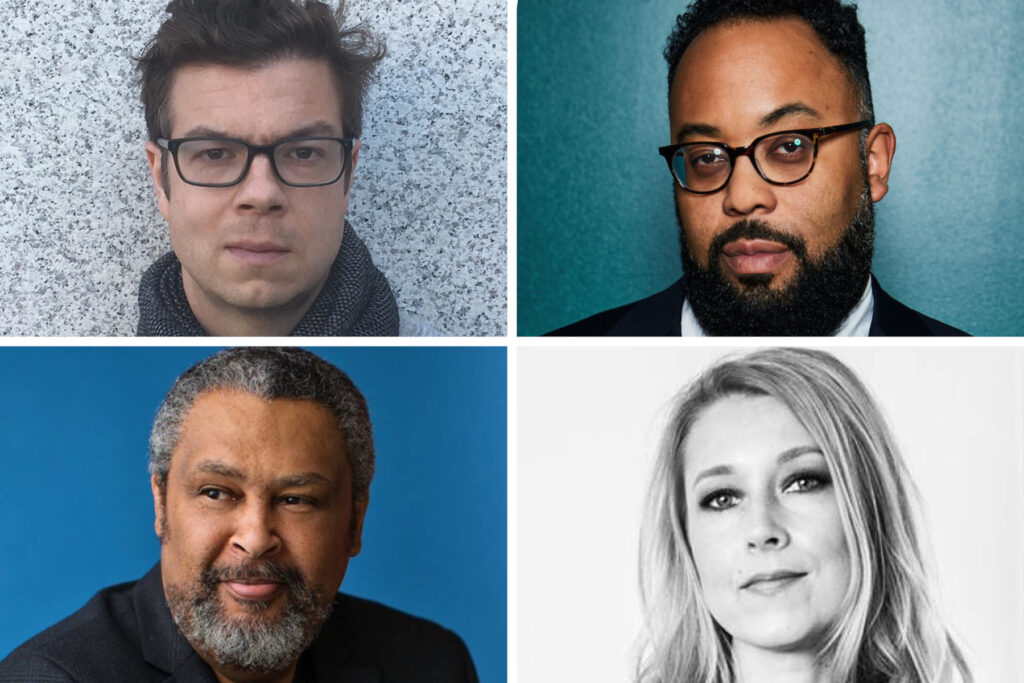 This guest column by Huascar Medina, Poet Laureate of Kansas, first appeared in the Kansas Reflector.
Kansas writers are among the most relevant and influential in America this year and we need to acknowledge it.
These four Kansas writers keep showing up, front and center, winning awards, prestigious positions and nominations in film and literature. It's been a tough year and we need something to cheer about. So here it is.
Kevin Willmott, born in Junction City, professor of film at the University of Kansas, continues to set the tone, focusing on Black issues in his films. He won an Academy Award in 2019 for Best Adapted Screenplay for "BlacKkKlansman" with Spike Lee. On June 12, 2020, "Da 5 Bloods" was released on Netflix, starring Chadwick Boseman. "Da 5 Bloods" was co-written by Willmott, Paul De Meo, Danny Bilson and Spike Lee. Willmott also collaborated with Lee on "Chi-Raq" in 2015, and Lee directed all three movies.
Willmott continues to elevate the consciousness of the nation through film and has, for years, recaptured history we would not have known of in cinema. This year, he directed, co-wrote and co-produced the historical drama "The 24th." The impact and influence that Willmott is having on the American psyche will take years to evaluate but we can agree that it is important now.
Ben Lerner, born in Topeka, still has not received the acknowledgment he deserves in Kansas. It's time we celebrate his accomplishments proudly, openly and consistently in this state. Lerner's "The Topeka School," published in 2019, was a 2020 finalist for the Pulitzer Prize for fiction. Over the years, Lerner has received a Fulbright Fellowship, Guggenheim Fellowship and a MacArthur Foundation Fellowship. Lerner became the first poetry editor at Harper's in 2016. He was a National Book Award finalist for poetry in 2006 for his second collection, "Angle of Yaw."
Lerner is one of the most gifted and accomplished writers in the United States and it astounds me that he is still not a household name across his home state. I think about this regularly. Lerner has gone from prodigy to phenom to great in a very short time.
Sarah Smarsh is a fifth-generation Kansan, journalist and author of the biography, "She Come By It Natural: Dolly Parton and the Women Who Lived Her Songs," published Oct. 13. Smarsh is the New York Times bestselling author of "Heartland," a finalist for the National Book Award for nonfiction in 2018. She is also the host of "The Homecomers," a podcast recording the voices of those fighting for the rural and working class in America. Smarsh is the most respected and visible spokesperson for Kansas and rural America in media today.
Kevin Young, graduate of Topeka West High School, class of '88, has been the Poetry Editor of The New Yorker since 2017. Young is the director of the Schomburg Center for Research in Black Culture at the New York Public Library. He's the author of "Brown: Poems," published in 2018, which remarks on his years in Kansas in a section titled, "On The Atchison, Topeka & Santa Fe." In October of this year, "African American Poetry: 250 Years of Struggle and Song" was published by the Library of America. Young edited the anthology widely regarded as one of the best books of poetry in 2020, a literary landmark and the best anthology of Black poetry. He's the incoming director of the Smithsonian's National Museum of African American History and Culture.
These four writers are from Kansas. They are writing right now. They are inspiring, informing and influencing America. If you are an aspiring writer, absorb their work. If you are a teacher, please share their work. If you are a Kansan, be proud. Willmott, Lerner, Smarsh and Young are winning and we should be cheering a lot louder.