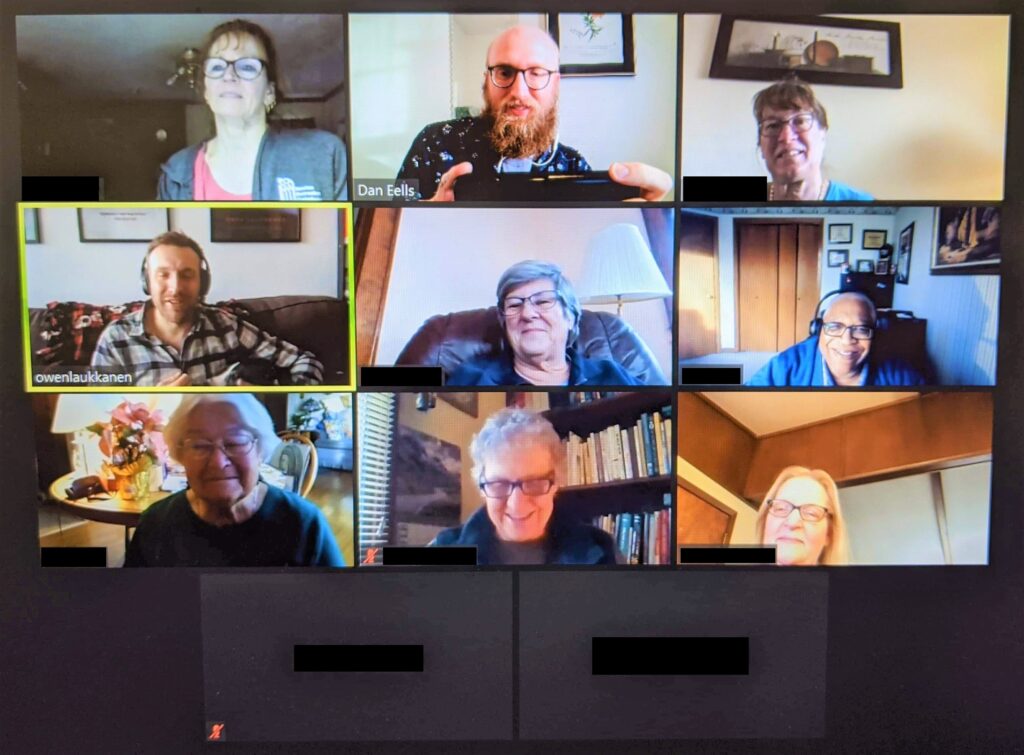 On Wednesday, April 7, Newton Public Library's Mystery Lovers book discussion group will meet up, virtually, to celebrate their 10th anniversary.
Like all library-sponsored book discussions, Mystery Lovers is free and open to the public. Each month, the library orders multiple copies of the selected book via interlibrary loan. (Patrons are welcome to borrow a copy of the chosen book even if they can't attend the discussion.)
Ron Dietzel has been a regular Mystery Lovers participant since fall 2011. Like several others, he said fondness for the mystery genre has kept him coming back.
"Even though the books fall in one category, there's still a lot of variety, and having that variety is really good," Dietzel said. "If I had to pick a favorite, I'd say I enjoy some of the ones that have had historical settings in England or Scotland."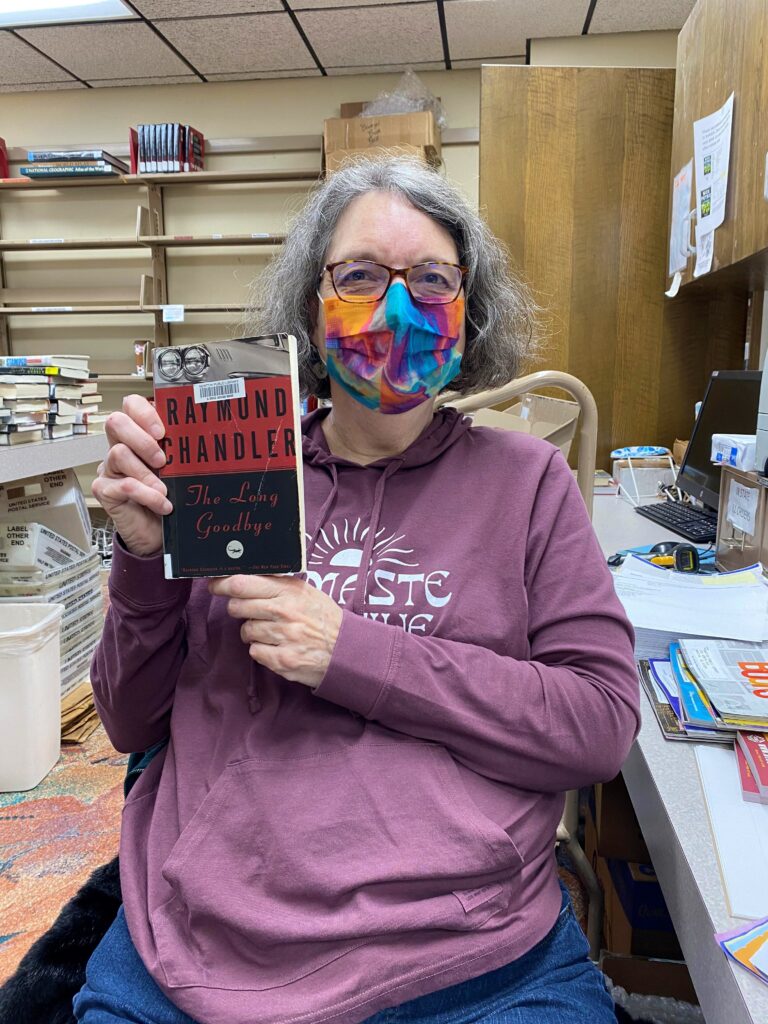 The Mystery Lovers have read 120 books together, for a total of 42,439 pages. They have never missed a month: One meeting was canceled at the start of the COVID-19 pandemic, but the book of the month, Written in Dead Wax by Andrew Cartmel, had already been distributed to participants.
After missing that April 2020 meeting due to COVID, the Mystery Lovers switched to a combination of Zoom meetings and socially-distanced, outdoor gatherings in order to stay together.
"My husband passed away three years ago, so it's really nice to have interaction with other adults, and especially over the last year, when we couldn't do anything or go anywhere," participant Marsha Thiesen said. "When we could start doing Zoom, that was helpful. It really has helped me to keep interacting with other people."
Marilyn Schmidt, now retired, started the Mystery Lovers while serving as the library's adult services supervisor. She said she is pleased to see discussions at the library continuing to thrive.
"A library is for the general public, so you pull in people from various areas and disparate groups," she said. "You start exchanging ideas of authors you like, and ideas in general. You're meeting people you might not meet normally."
In addition to Mystery Lovers, which meets on the first Wednesday of each month at 5 p.m., the library sponsors the Third Thursday Book Club, which meets monthly at 7 p.m. to discuss a wide range of fiction and nonfiction books. A third monthly book club, devoted to nonfiction, is planned to launch in June and is tentatively set to meet on second Tuesdays at 7 p.m.
Some picks from Mystery Lovers members:
Cathy Lehrman: Favorite authors include Faye Kellerman, Carl Hiaasen and Owen Laukkanen. A particular favorite novel was Holmes on the Range, by Steven Hockensmith. "There's lots of laughing, joking around, having fun," Cathy said. "We don't stay on topic, and that's fine. That's how you get to know people."
Larry Lee: Larry enjoys books by Louise Penny, as well as the Jack Reacher series, by Lee Child. "I like the books that have recurring characters in them. We will pick up a Book 1 of a series, and when you like what you're reading, you can continue. There are oftentimes books that I would not have picked up on my own, but the library staff here almost invariably ends up picking out something that I just love."
Marsha Thiesen: Like Cathy, Marsha singled out Holmes on the Range, by Steven Hockensmith, as one of her favorite Mystery Lovers club reads. She also appreciates the quality of the writing in Louise Penny novels. "There are very few that I haven't liked at all," she said. "You just can't miss with a mystery."