Huascar Medina, Kansas Poet Laureate 2019-21, will join Newton Public Library for an online talk at 7 p.m. on Thursday, April 29.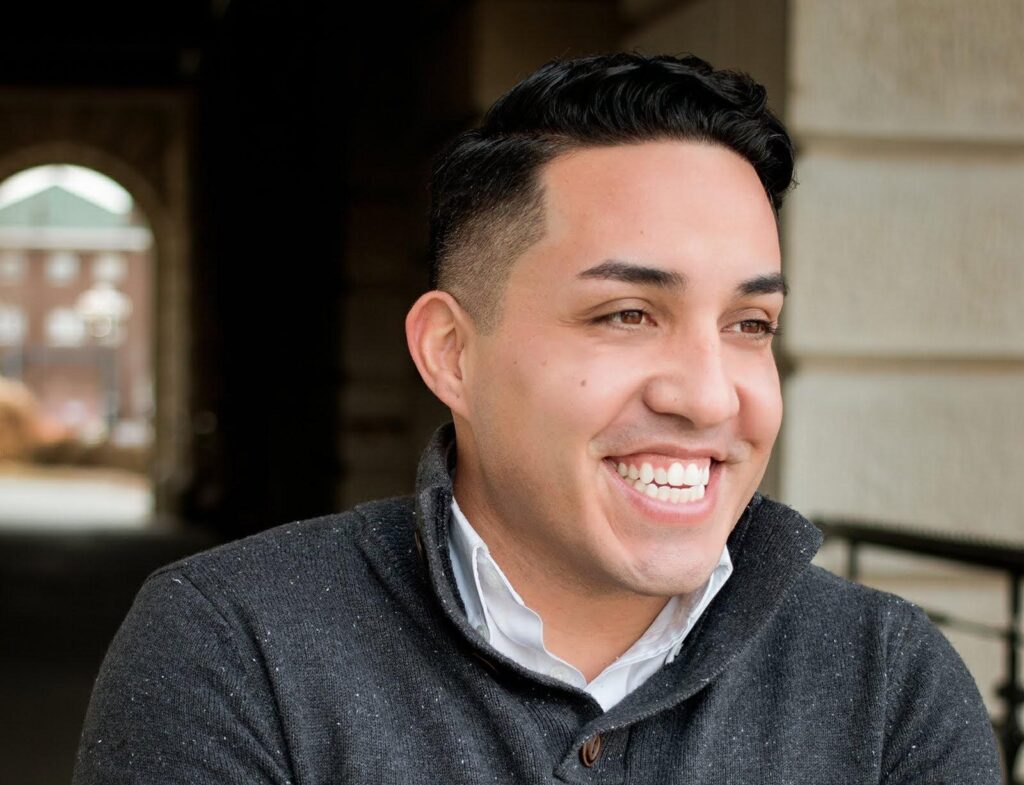 In his program, entitled, "May Our Voices Ring True," Medina will talk about how poetry can help people find their voices, share their words, and discover what truly connects them with one another. His virtual visit is sponsored by Humanities Kansas.
"Humanities Kansas is about the movement of ideas, so I'm sharing my ideas. But not only that, I want to make sure I can open people's hearts and minds to others' ideas, and open mine as well," Medina said. "The most important part of the presentation for me is after I've shared my poems, when the audience can share their truths with me. I want to share in that kind of discussion."
Medina's father was in the military, so as a child, he moved around frequently. Many of his poems are about what makes a home, and about how Kansas has become his home.
"It's that journey of coming to a new space, creating a new space. My parents did it, and their parents, and their grandparents. It's the American story, retold through different lenses," he said.
Medina describes his poems as relying on deep imagery and extended metaphor.
"I think a lot of people would consider my work very sincere, very heartfelt. My work is an invitation to a conversation that I'm having about myself, about my place in Kansas," he said. "I've taken on many voices, of friends and family members, exploring what it's like to move to Kansas and create that place and that home."
Medina was honored to be chosen as the seventh Kansas Poet Laureate, and first person of color in the role.
"The first Latinx, the youngest, all these first – but at the end of the day, I'm just another poet who's been given an opportunity to promote the humanities as a public resource for Kansas," he said. "I have a responsibility to do what I love every day, and show the public how they can use poetry in their day to day lives, in conversations with peers and friends and strangers."
There are two different ways to join the online program. To join via Zoom, click here and enter your name and email address. Zoom will email a link you can use to log on at the time of the program.
The program will also be livestreamed on the Newton Public Library Facebook page, www.facebook.com/NewtonPublicLibraryKansas. Newton Public Library staff are happy to assist people who need technical help with Zoom or Facebook.