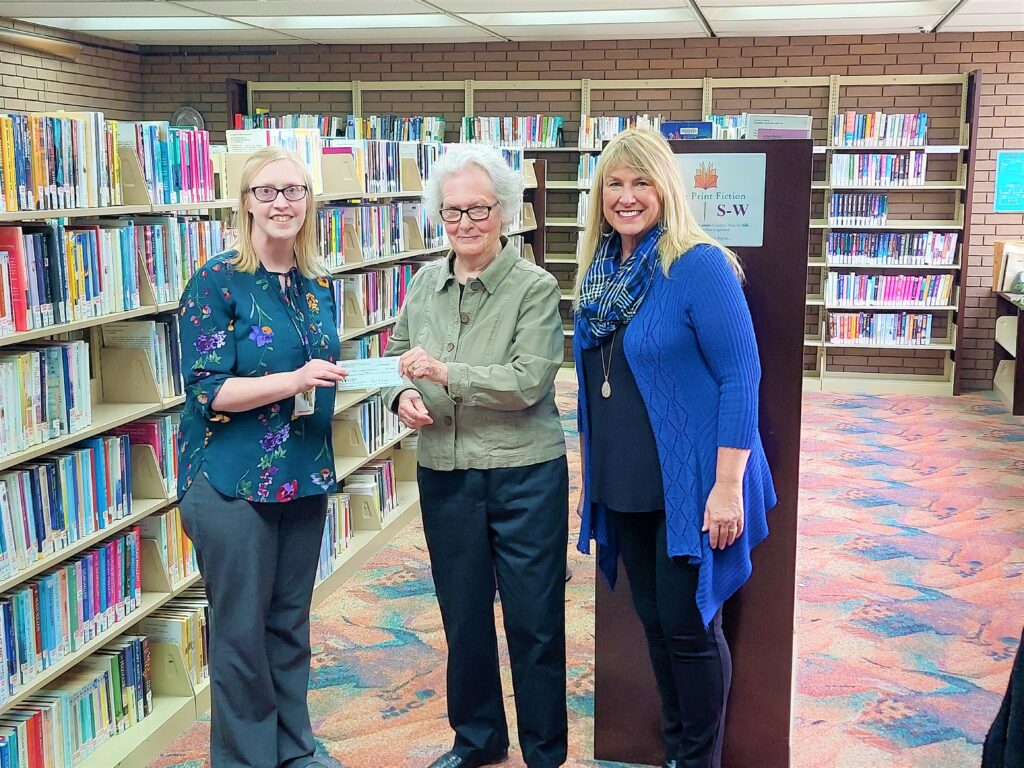 The Ladies Reading Circle of Newton recently made a $1,000 donation in support of the campaign to build a new Newton Public Library building.
Founded in 1880, the Ladies Reading Circle is the oldest continuously-meeting women's group in Kansas and has a long history of civic engagement, especially with the library. Many members have served on the library's board over the decades.
"This donation to the library's building fund shows that the members of LRC support the building of a new library," said Jane Jones, the club's treasurer. "There needs to be an upgrade. Creative programming for children, teens and adults, and the availability of electronic resources as well as books, enhances the Newton Public Library's mission as it strives to become an important place in the community for everyone."
The women's club movement spread in the United States after the Civil War. At a time when few women had access to higher education, club women organized to educate themselves, and to give themselves a louder voice in public discourse and political debate.
"Daughters watching their mothers prepare for club day would be the first generation of college graduates. The love of learning trickled down," Jones wrote in an article for the Harvey County Historical Museum.
Among the first books chosen by the Ladies Reading Circle were works by Homer, Virgil, Goethe and Milton – not exactly light reading. Club members were also encouraged to debate and criticize one another's ideas. As the national movement grew, club women organized around issues such as temperance, voting rights, and access to education.
Today, the Circle's program year runs October through May. The programs are informative, but not as rigorous or as steeped in traditions as in the past, according to Jones. What has not changed is that the women of the Ladies Reading Circle are community leaders, supporting education, the library, and local churches and philanthropies.
The WHERE COMMUNITY CONNECTS capital campaign seeks to raise $2.7 million in private support for a new library, augmenting commitments from the City of Newton and Newton Public Library. To date, the campaign has commitments for more than $1.7 million. The campaign is an initiative of the Newton Public Library Foundation, an affiliate of the Central Kansas Community Foundation.