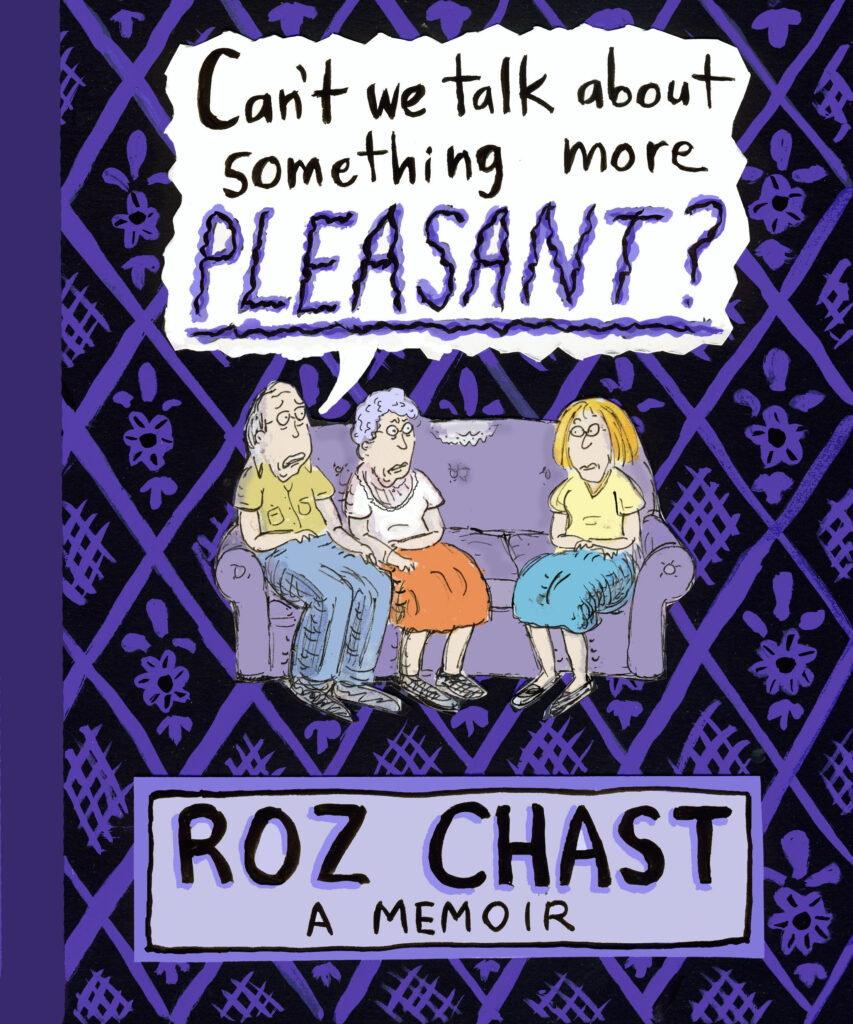 In partnership with Wichita Public Library and other libraries in the greater Wichita area, Newton Public Library is inviting Newtonians to take part in the 2023 NEA Big Read. This year's Big Read book selection is "Can't We Talk About Something More Pleasant?" by Roz Chast.
In her first memoir, the celebrated New Yorker cartoonist brings her signature wit to the topic of aging parents. Spanning the last several years of their lives and told through cartoons, family photos and humorous narrative, Chast's memoir is both comfort and comic relief for anyone experiencing the life-altering loss of elderly parents.
Copies of the book are now available for borrowing at Newton Public Library. A community discussion will be held at NPL on Monday, April 3, at 7 p.m. The discussion will be led by Joanna Bjerum, LSCSW, a clinical therapist and counselor who practices locally.
The Big Read Kickoff Party will be held at the Advanced Learning Library in Wichita, 2 p.m. Sunday, March 12. Former KAKE News anchor Susan Peters will emcee, and the event will feature a ballet performance, reader's theater, and an art talk by local cartoonist Richard Crowson. Attendees will receive a free copy of the book while supplies last.
Author Roz Chast will give a keynote speech at 6 p.m. Saturday, April 15, at the Wichita State University Hughes Metroplex, 5015 E. 29th St. N. She will share her work as a cartoonist and discuss her work as an author.
Dozens of other programs and events will take place from March 12 to April 30, including a mini film festival and a series of programs offered by the Central Area Agency on Aging. For a full list, go to www.bigreadwichita.org.
This is the 15th year of The Big Read, which is presented with support from the National Endowment for the Arts and Arts Midwest. The Big Read brings together schools, libraries, cultural organizations, businesses and book clubs to celebrate literacy and learning through a common book.