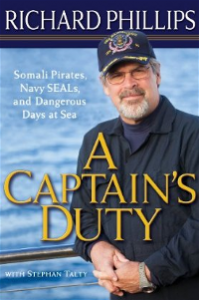 It was just another day on the job for fifty-three-year-old Richard Phillips, captain of the Maersk Alabama, the United States-flagged cargo ship that was carrying, among other things, food and agricultural materials for the World Food Program.  That all changed when armed Somali pirates boarded the ship.  The pirates didn't expect the crew to fight back, nor did they expect Captain Phillips to offer himself as hostage in exchange for the safety of his crew. 
Phillips shares details of the events leading up to his harrowing ordeal and remarkable rescue on the high seas.  As Phillips routinely prepared for his East Africa trip, little did he know he would have to put his 30 years of experience as a merchant marine into action. 
Click here to check availability.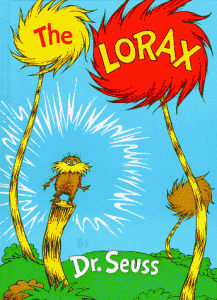 Dr. Suess wrote Lorax in the 1970s as a response to the rapid deforestation of American and global forest. It also was meant as a child's version of the industrializing world of the 1970s. The Lorax has to be my favorite Dr. Suess story because of the symbolism and message it sends. It is also one of the most controversial Dr. Suess books he's ever written. In 1980 something there was a huge lawsuit from logging companies, and it pushed them to sponsor a logging friendly childrens story. That has to be my favorite thing about the book, it just demonstrates how far companies are willing to go to keep there reputation and corrupt children. By far the Lorax is my favorite character because he is the only figure watching out for the well being of the wood and animals. As his name states, he repeatly asks for the Once-ler to lower the ax. He stands up for what he believes in even though he is standing alone. The Lorax is a courageous but failing hero of the story. The Lorax has to be my favorite book because of the characters, the message and the lawsuit aimed at it.
Click here to check availability.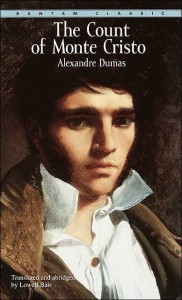 I loved this book. I am beginning to read 'The Classics', a daunting task, nonetheless. But this book could be appreciated without a background of classical literature. The plot was thrilling and unique, the writing style original and captivating, and nothing will be written like it again. It had everything a book should have: romance, revenge, action, adventure, heartbreak. I think that is what has made it one of the best books I have ever read.
Click here to check availability.