NPL's favorite reads of 2016, according to circulation: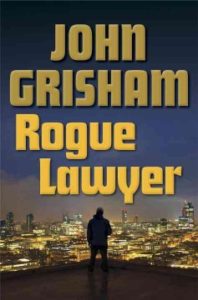 1. Rogue Lawyer  by John Grisham
Sebastian Rudd is not your typical street lawyer. He works out of a customized bulletproof van, complete with Wi-Fi, a bar, a small fridge, fine leather chairs, a hidden gun compartment, and a heavily armed driver. He has no firm, no partners, no associates, and only one employee, his driver, who's also his bodyguard, law clerk, confidant, and golf caddy. He lives alone in a small but extremely safe penthouse apartment, and his primary piece of furniture is a vintage pool table. He drinks small-batch bourbon and carries a gun. Sebastian defends people other lawyers won't go near: a drug-addled, tattooed kid rumored to be in a satanic cult, who is accused of molesting and murdering two little girls; a vicious crime lord on death row; a homeowner arrested for shooting at a SWAT team that mistakenly invaded his house. Why these clients? Because he believes everyone is entitled to a fair trial, even if he, Sebastian, has to cheat to secure one.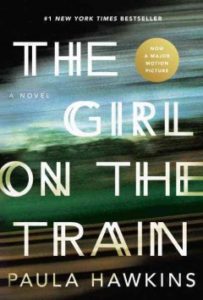 2. The Girl on the Train by Paula Hawkins
Rachel takes the same commuter train every morning. Every day she rattles down the track, flashes past a stretch of cozy suburban homes, and stops at the signal that allows her to daily watch the same couple breakfasting on their deck. She's even started to feel like she knows them. "Jess and Jason," she calls them. Their life—as she sees it—is perfect. Not unlike the life she recently lost.
And then she sees something shocking. It's only a minute until the train moves on, but it's enough. Now everything's changed. Unable to keep it to herself, Rachel offers what she knows to the police, and becomes inextricably entwined in what happens next, as well as in the lives of everyone involved. Has she done more harm than good?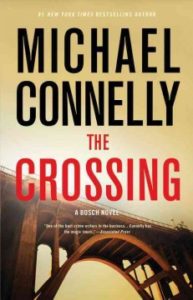 3. The Crossing by Michael Connelly
Detective Harry Bosch has retired from the LAPD, but his half-brother, defense attorney Mickey Haller, needs his help. The murder rap against his client seems ironclad, but Mickey is sure it's a setup. Though it goes against all his instincts, Bosch takes the case. With the secret help of his former LAPD partner Lucia Soto, he turns the investigation inside the police department. But as Bosch gets closer to discovering the truth, he makes himself a target.
Colin Hancock is giving his second chance his best shot. At 28, he's focused only on walking a straight line – getting his teaching degree, working out at the gym religiously, and avoiding all the places and people that proved so destructive in his earlier life. The last thing he's looking for is a serious relationship. But when Maria Sanchez crosses paths with him on a rainswept night in North Carolina, his plans are upended in a way that will rattle the foundations of his carefully structured life. As for Maria, the hardworking lawyer and daughter of Mexican immigrants, Colin will challenge every notion she's ever had about herself and her future, making her question what truly makes her happy.
Before the couple has a chance to envision what a life together might look like, however, menacing reminders of events in Maria's past begin to surface. And as the threat of violence begins to shadow her every step, she and Colin will be tested in increasingly terrifying ways. Will demons from their past destroy the tentative bonds they have forged, or will their love protect them, even in the darkest hour?
Surviving the crash that kills her beloved husband and preschooler son, reporter Ginny Carter becomes a human rights worker in war-torn countries to escape her own grief before meeting a remarkable homeless boy with whom she forges a healing bond.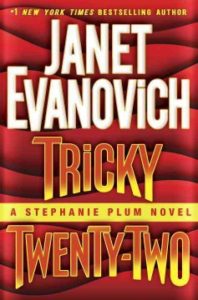 6. Tricky Twenty-Two by Janet Evanovich
Something big is brewing in Trenton, N.J., and it could blow at any minute. Stephanie Plum might not be the world's greatest bounty hunter, but she knows when she's being played. Ken Globovic (aka Gobbles), hailed as the Supreme Exalted Zookeeper of the animal house known as Zeta fraternity, has been arrested for beating up the dean of students at Kiltman College. Gobbles has missed his court date and gone into hiding. People have seen him on campus, but no one will talk. Things just aren't adding up, and Stephanie can't shake the feeling that something funny is going on at the college–and it's not just Zeta fraternity pranks. As much as people love Gobbles, they hate Doug Linken. When Linken is gunned down in his backyard it's good riddance, and thelist of possible murder suspects is long. The only people who care about finding Linken's killer are Trenton cop Joe Morelli, who has been assigned the case, security expert Ranger, who was hired to protect Linken, and Stephanie, who has her eye on a cash prize and hopefully has some tricks up her sleeve.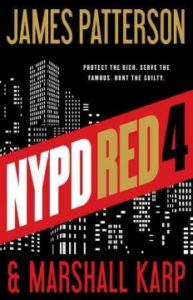 7. NYPD Red 4 by James Patterson and Marshall Karp
In a city where crime never sleeps, NYPD Red is the elite task force called in only when a case involves the rich, famous, and connected. Detective Zach Jordan and his partner, Kylie MacDonald–the woman who broke his heart at the police academy–are the best of the best, brilliant and tireless investigators who will stop at nothing to catch a criminal, even if it means antagonizing the same high-flying citizens they're supposed to be helping.
When a glitzy movie premiere is the scene of a shocking murder and high-stakes robbery, NYPD Red gets the call. Traversing the city's highs and lows, from celebrity penthouses to the depths of Manhattan's criminal underworld, Zach and Kylie have to find a cold-blooded killer–before he strikes again.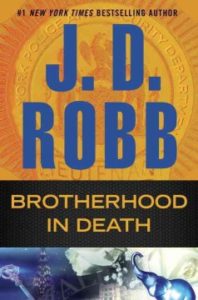 8. Brotherhood in Death by J.D. Robb
Dennis Mira just had two unpleasant surprises. First he learned that his cousin Edward was secretly meeting with a real estate agent about their late grandfather's magnificent West Village brownstone, despite the promise they both made to keep it in the family. Then, when he went to the house to confront Edward about it, he got a blunt object to the back of the head.
Luckily Dennis is married to Charlotte Mira, the NYPSD's top profiler and a good friend of Lieutenant Eve Dallas. When the two arrive on the scene, he explains that the last thing he saw was Edward in a chair, bruised and bloody. When he came to, his cousin was gone. With the mess cleaned up there's nothing left behind but a few traces for forensics to analyze.
As a former lawyer, judge, and senator, Edward Mira mingled with the elite and crossed paths with criminals. Like so many politicians, he also made some very close friends behind closed doors. Eve intends to shine some light on the dirty deals and dark motives behind the disappearance of a powerful man and the family discord over a multimillion-dollar piece of real estate.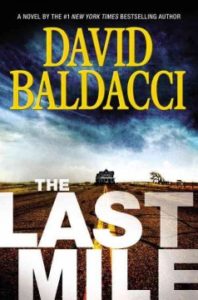 9. The Last Mile by David Baldacci
Convicted murderer Melvin Mars is counting down the last hours before his execution when he's granted an unexpected reprieve. Another man has confessed to the crime. Amos Decker, newly hired on an FBI special task force, takes an interest in Mars's case after discovering the striking similarities to his own life: Both men were talented football players with promising careers cut short by tragedy. Both men's families were brutally murdered. And in both cases, another suspect came forward, years after the killing, to confess to the crime.
Louisa Clark is no longer just an ordinary girl living an ordinary life. After the transformative six months spent with Will Traynor, she is struggling without him. When an extraordinary accident forces Lou to return home to her family, she can't help but feel she's right back where she started.
Her body heals, but Lou herself knows that she needs to be kick-started back to life. Which is how she ends up in a church basement with the members of the Moving On support group, who share insights, laughter, frustrations, and terrible cookies. They will also lead her to the strong, capable Sam Fielding—the paramedic, whose business is life and death, and the one man who might be able to understand her. Then a figure from Will's past appears and hijacks all her plans, propelling her into a very different future. . . .
For Lou Clark, life after Will Traynor means learning to fall in love again, with all the risks that brings. But here Jojo Moyes gives us two families, as real as our own, whose joys and sorrows will touch you deeply, and where both changes and surprises await.