Newton Public Library readers were interested in self-help, cookbooks, manga and a miraculous true story!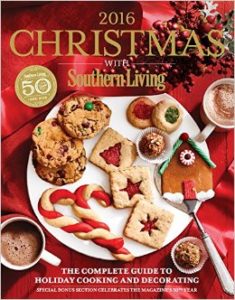 1. Christmas with Southern Living
The definitive resource for Southern food, decorating, and entertaining ideas. It's the publication no Southern home-in any part of the country-can be without.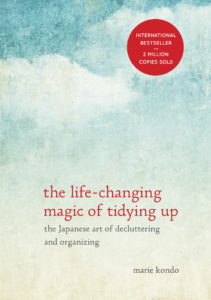 2. The Life-Changing Art of Tidying Up : the Japanese Art of Decluttering and Organizing by Marie Kond
Japanese cleaning consultant Marie Kondo takes tidying to a whole new level, promising that if you properly simplify and organize your home once, you'll never have to do it again. Most methods advocate a room-by-room or little-by-little approach, which doom you to pick away at your piles of stuff forever. The KonMari Method, with its revolutionary category-by-category system, leads to lasting results.
With detailed guidance for determining which items in your house "spark joy" (and which don't), this international bestseller featuring Tokyo's newest lifestyle phenomenon will help you clear your clutter and enjoy the unique magic of a tidy home—and the calm, motivated mindset it can inspire.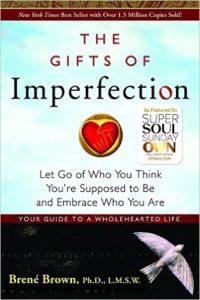 3.  The Gifts of Imperfection : Let Go of Who You Think You're Supposed to Be and Embrace Who You Are by Brené  Brown
Brené Brown, Ph.D., a leading expert on shame, authenticity and belonging, shares what she's learned from a decade of research on the power of Wholehearted Living – a way of engaging with the world from a place of worthiness.
In her ten guideposts, Brown engages our minds, hearts, and spirits as she explores how we can cultivate the courage, compassion, and connection to wake up in the morning and think, No matter what gets done and how much is left undone, I am enough, And to go to bed at night thinking, Yes, I am sometimes afraid, but I am also brave. And, yes, I am imperfect and vulnerable, but that doesn't change the truth that I am worthy of love and belonging.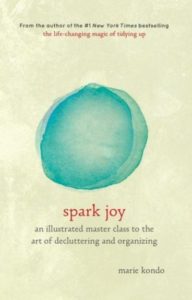 4. Spark Joy : an illustrated master class on the art of organizing and tidying up by Marie Kond
Kondo presents an illustrated guide to her acclaimed KonMari Method, with step-by-step folding illustrations for everything from shirts to socks, plus drawings of perfectly organized drawers and closets. She also provides advice on frequently asked questions, such as whether to keep "necessary" items that may not bring you joy. With guidance on specific categories including kitchen tools, cleaning supplies, hobby goods, and digital photos, this comprehensive companion is sure to spark joy in anyone who wants to simplify their life.
5. MeruPuri Märchen Prince Vol. 1,2,3,4 by Matsuri Hino
When high school freshman Airi Hoshina loses an ancient mirror that was passed down to her from generations, a boy suddenly appears from a magical kingdom and turns her world upside down.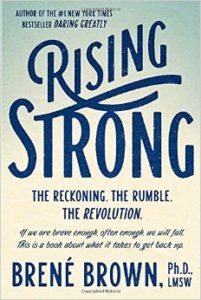 6. Rising Strong by Brené  Brown
For Brene, the conversation about vulnerability and shame naturally evolves into a discussion of bravery–its origins, its catalysts, its chemistry. How we are brave. What constitutes bravery. What activates the impulse to be brave. And how to recognize where our own "hero's journey" begins–in the depths of failure, disappointment, heartbreak, and grief–and how, once we grapple with our story, we are able to rise from those depths and determine how we want our story to end.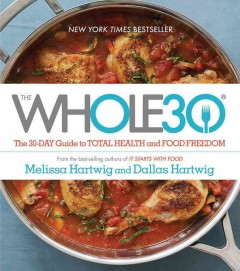 7. The Whole30 : the 30-day Guide to Total Health and Food Freedom by Melissa and Dallas Hartwig
Melissa and Dallas Hartwig's critically-acclaimed Whole30 program has helped hundreds of thousands of people transform how they think about their food, bodies, and lives. Their approach leads to effortless weight loss and better health–along with stunning improvements in sleep quality, energy levels, mood, and self-esteem.
In a deeply personal and moving book, the beloved NPR radio host speaks out about the long drawn-out death (from Parkinson's) of her husband of fifty-four years, and of her struggle to reconstruct her life without him.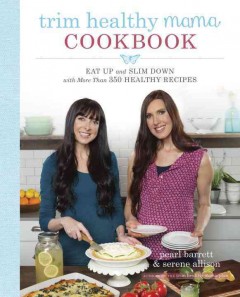 9. Trim Healthy Mama Cookbook : Eat Up and Slim Down with More than 350 Healthy Recipes by Pearl Barrett and Serene Allison
In their debut cookbook, the Trim Healthy Mama's share hundreds of delicious, healthy recipes to help readers successfully slim down while eating well. This companion cookbook to the bestselling Trim Healthy Mama Plan is just what readers have been waiting for. It features simple, mouthwatering, recipes for breakfast, lunch and dinner.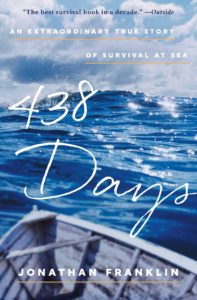 10. 438 days : an extraordinary true story of survival at sea by Jonathan Franklin
The miraculous account of the man who survived alone and adrift at sea longer than anyone in recorded history. For fourteen months, Alvarenga survived constant shark attacks. He learned to catch fish with his bare hands. He built a fish net from a pair of empty plastic bottles. Taking apart the outboard motor, he fashioned a huge fishhook. Using fish vertebrae as needles, he stitched together his own clothes. Based on dozens of hours of interviews with Alvarenga and interviews with his colleagues, search and rescue officials, the medical team that saved his life and the remote islanders who nursed him back to health, this is an epic tale of survival.